Will Trump ad fool black voters?
Issac Bailey: Political analysts are comparing new Trump ad on young black man killed by immigrant to the infamous Willie Horton ad
Issac Bailey | 2/22/2016, 11 a.m.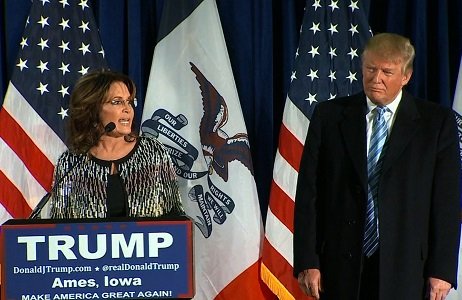 (CNN) — Jamiel Shaw, Sr. is supporting Donald Trump for president.
He isn't among the legions of white supremacists and white nationalists frantically praying for a Trump presidency, though. Shaw is a black man from Los Angeles grieving over the 2008 murder of his son, 17-year-old Jamiel "Jas" Shaw, Jr. An undocumented immigrant gang member, Pedro Espinoza, killed him after mistakenly believing he was in a rival gang because of the color of his backpack. Espinoza was convicted and sentenced to death in 2012.
"Trump is the only one saying, 'You gonna be dealt with; we gonna enforce that.' ... That's a beautiful thing," Shaw says in a 30-second political ad in which he is seen standing next to Trump during a large rally. "I believe Donald Trump wants to make us great again. And he loves America."
Political analysts are comparing it to the now-infamous Willie Horton ad, which strongly tied race and crime together without explicitly saying so. I say it is the perfect illustration of why bad policy that ends up ruining the lives of countless vulnerable Americans garners widespread support.
Fear, anger and grief often blind good people to the potential for unintended consequences of harmful laws. These may not show up for years, or even decades. It happened for mass incarceration. Trump is hoping it will happen again with illegal immigration.
Contrary to the claims made by supporters of Bernie Sanders and opponents of Hillary Clinton, the tough-on-crime laws of the Clinton era were neither unique nor the primary domain of the Clintons or white, racist legislators simply finding a new way to re-enslave black men -- even though race has played a significant role in the transformation of the criminal justice system throughout our history, with black people coming out on the wrong end of decades-deep disparities every time.
But those laws were generations in the making -- and had support then from prominent members of the Congressional Black Caucus, the NAACP, black journalists and poets, as well as activists and everyday black residents in black neighborhoods.
While they were primarily concerned with rising crime rates and finding ways to tamp down violence in their communities, they joined with others who seemingly harbored more nefarious goals -- to push tough-on-crime laws that led to harsher penalties for crack cocaine than the powdered version.
They supported the "three strikes and you're out" philosophy. They may have wanted more mental health access and other options, but they were also in favor of longer prison sentences for violent crime -- which is a bigger driver of mass incarceration than just about anything else.
A lot of people like to pretend that the new focus on a more humane treatment of drug addicts is solely because the heroin crisis of today affects mostly white families. The truth is that when black people went through a similar crisis in the 1980s and '90s with crack cocaine, we listened to those, like a Princeton researcher, who told us that there would be a rapid rise of supposed "super predators," juveniles (read black) essentially void of souls who would become a menace to society in ways we had never seen before. In fact, we flocked to see young black men depicted in just those ways in movies like "Menace to Society" and "Boys 'N The Hood."