Advocates push to improve economic odds for Maryland women
Barrington M. Salmon | 2/26/2016, 6 a.m.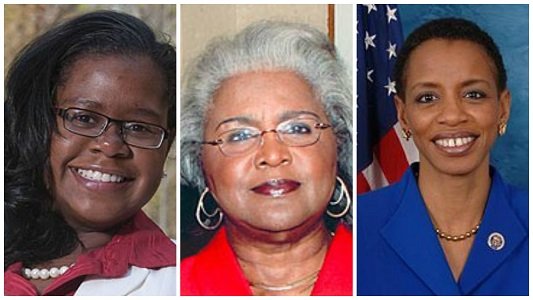 Even though working women comprise 50 percent of Maryland's workforce, data on income disparity shows that the typical man makes more than $58,000 a year, while women make $50,480.
Broken down, statistics further indicate that white women make 86 cents for every dollar their white male counterparts make, African-American women bring home 69 cents and Latino women are paid 40 cents for every dollar a white man makes. The consequences of this inequality and the wealth gap it creates are clear.
In Maryland, middle and working class families in general, and women in particular are in crisis, according to several speakers at the Women's Economic Security Agenda Community Forum.
For many of these families stuck with stagnant salaries and wages, it's a constant balancing act trying to make scarce dollars stretch to pay for rent, childcare, clothing, food and other costs which continue to spiral out of control.
By contrast, except for the occasional hiccup, the stock market continues to rack up record gains and mega banks, big business and large corporations are raking in sizeable profits and at the highest echelons of society, economy, life is good.
"Many families are barely scraping by," said Maryland Delegate Angela M. Angel, who moderated a forum and panel discussion recently. "Ten percent of women live in poverty, while 14 percent of African-American women are in the same situation and 70 percent of the low-wage workforce is women."
What often escapes people, Angel added, is that significant numbers of women are working but with less than full time hours and the ever spiraling cost-of-living, they can't make ends meet.

"Sometimes [they're] just struggling to pay daycare," Delegate Angel pointed out. "These priorities are essential because working families are a quintessential part of communities in Maryland. It's not talked about enough— working and lower-class families are often ignored."
The advocacy of "Maryland Working Families," an organization committed to reversing this reality is fighting to level the playing field for women and families through legislation and other means.
The group, which hosted the January 9 forum at the Greenbelt Library, has been busy canvassing, knocking on doors all over the state educating individuals and families and marshaling support for three bills that they, advocates and their legislative supporters have been working tirelessly to get passed by the end of the 90-day session which began on January 13, 2016. The bills seek pay equity, fair work scheduling, and paid family leave.
"If you look at the agenda for women in Annapolis, the agenda has been the same over the past five to 10 years and needs to change. Things need to be done," said Maryland Senator Joanne Benson. "The Maryland Women's Forum has knocked on doors, worked hard because the family is in crisis. Salaries and wages are stagnant, and employers demand 24 hour availability … which means that working parents are not able to plan for or manage family responsibilities."
"There's no planned family leave, more and more women in their families are being encouraged to shoulder greater burden but not share in the bounty. Women are disproportionately impacted by many of the barriers in legislation."