MLK Day turns 30: Why we observe it
Donna Brazile: Had he lived, Martin Luther King Jr. would have turned 87 on Friday
Donna Brazile | 1/18/2016, 1:01 p.m.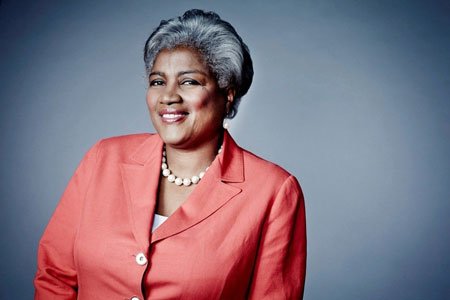 (CNN) — This Monday, we commemorate the 30th anniversary of the federal holiday in honor of the Rev. Martin Luther King Jr.
It's a holiday that thankfully has been gaining in recognition since Congress passed a bill and President Ronald Reagan signed it in 1983, designating the third Monday in January, starting in 1986, to honor the civil rights leader. For years, some states declined to participate in the holiday, and Arizona lost the opportunity to host a Super Bowl over it. In 2000, South Carolina became the last state to recognize the holiday.
Still, a Bloomberg BNA survey found last year that fewer than 40% of American workers are given the day off -- about the same as Presidents Day and far behind the nearly universal observance of such holidays as Thanksgiving, Christmas, Memorial Day, July 4 and Labor Day.
Whether or not you have the day off, it's worth reflecting on the life and philosophy of the man we honor Monday.
Had an assassin's bullet not taken his life at the age of 39, King would have turned 87 on Friday.
Had he lived, I believe King would have continued to inspire hope and would challenge us to fulfill his dream of a more inclusive society -- where everyone would have an equal opportunity for "life, liberty and the pursuit of happiness."
No doubt King, who was passionate about justice and equality for all, would have been proud of all the milestones we have achieved as a nation, including the election of our first black president of the United States. Nevertheless, King would have urged us to move beyond our internal divisions of political partisanship and to find common ground.
King believed that "hate is too great a burden to bear" and that we should not "seek to satisfy our thirst of freedom by drinking from the cup of bitterness and hatred."
Where we are
So, where are we on race relations? Is it OK to even talk about it? Some say "color blindness" means that even mentioning race is wrong -- even when pointing out an injustice.
As we have seen over the last few years, the country has stumbled backward.
Not only are we reopening old wounds with regard to confrontation with law enforcement, we are also relitigating everything from voting rights to affirmative action. And now we confront, for the second year in a row, Hollywood -- which somehow ignores the talent of people of color when it comes to the Oscars. (#Oscars so white)
With the headlines screaming about everything from black young men being gunned down by police in Chicago to mass incarceration, and with officials ignoring calls for reconciliation -- or worse, blaming poor people for their own predicament -- it's easy to become depressed, apathetic or simply give up.
But that is not King's legacy. He saw defeats as temporary. He saw opposition as a challenge. He believed that most people want truth and justice, that most people would lend their voices to promote the freedom and dignity of all.