Foreclosure crisis lingers in the black community
Avis Thomas Lester | 1/20/2016, 11 a.m.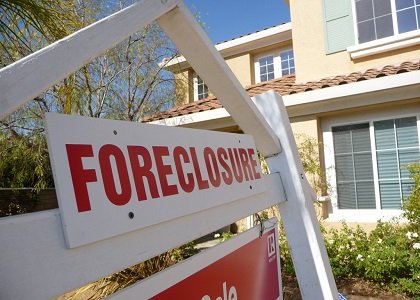 (URBAN NEWS SERVICE) — Affluence is no antidote to foreclosure.
In Prince George's County, Maryland — one of the United States' wealthiest majority-Black jurisdictions — the foreclosure crisis has hammered several solidly middle-class communities. These include Perrywood, a neighborhood of two-story homes near the county seat in Upper Marlboro; Marleigh in Bowie, where the local homeowners association mows the lawns of foreclosed residences that the banks don't maintain; and Fairwood, where the median income is $170,000, according to the U.S. Census.
"They didn't understand what it meant to take out a second mortgage, to refinance or to receive a subprime loan, they just made purchases," said Bob Ross, president of the NAACP chapter in Prince George's County. "So when the bubble burst, they were stuck."
NAACP New York State Conference economic development chair Garry Anthony Johnson calls foreclosures "an epidemic" for people of color.
"It's a troubling reality that African-Americans and other minorities continue to experience disproportionately high levels of unemployment, poverty and foreclosures," Johnson said.
Housing counselors and other experts told Urban News Service they blame unscrupulous lenders for the crisis. At a time when many prospective buyers were eager to purchase and as home prices skyrocketed, some lenders took advantage by offering Black buyers discriminatory loans, these observers said.
"They were products that were predatory in nature where the interest rates were inflated, there were prepayment penalties if you tried to pay the loan off or refinance and balloon payments," said Charles R. Lowery Jr., the NAACP's director of Fair Lending and Inclusion. "You wouldn't get a loan that was suited to you, but the broker and the lender would make money because they sold it to you. That was their only concern."
George Mason University law professor Todd Zywicki attributes the largest proportion of the fraud that occurred during the foreclosure crisis to homeowners and lenders conspiring to "defraud" investors.
"Driven by very low interest rates and a deterioration of underwriting standards catalyzed by government policy, America turned into a nation of real estate speculators," Zywicki, a senior fellow with the F. A. Hayek Program for Advanced Study in Philosophy, Politics and Economics at the university's Mercatus Center, told Urban News Service. "Consumers were essentially living in their investments and rode up the housing appreciation, and everyone wanted to get into the party."
Zywicki said many of the practices characterized as fraud — including what he called "teaser" rate mortgages or "complex" mortgages, such as negative amortization — contributed little to the crisis.
"In the end, what made the foreclosure crisis so bad was not fraud…but that housing prices ballooned and then crashed," Zywicki said. "When housing prices crashed, many people recognized that paying for a home that was $50,000 or $100,000 underwater was no longer a good investment. And the largest driver of foreclosures was the deterioration of down-payment requirements and cash-out refinancing, which meant that when housing prices fell, many people fell into negative equity positions, at which point it became rational for them to default and walk away from their homes. This dynamic was no different for minority and non-minority borrowers."