Ten Senior Bowl players that could be Ravens targets
Turron Davenport | 1/27/2016, 9 a.m.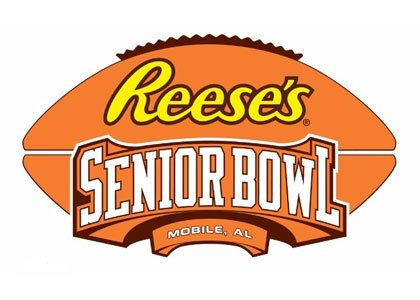 The Senior Bowl is the event that some feel kicks off draft season. The Baltimore Ravens are one team that really puts time into looking at prospects during the week of practices leading up to the game. Unlike most teams, the Ravens had two of their top personnel people at the East West Shrine game practices last week. General Manager Ozzie Newsome along with Assistant General Manager Eric DeCosta will surely be in Mobile, Alabama to watch some of the best senior prospects in the nation.
The Ravens used four draft picks in the 2015 NFL Draft to select players that they saw in Mobile. Those players include: tight end Nick Boyle, defensive tackle Carl Davis, offensive lineman Robert "Snacks" Myers and outside linebacker Za'Darius Smith. Here are ten prospects to keep an eye on at the senior bowl this year:
VADAL ALEXANDER OL LSU 6-6 329 pounds
Alexander has played both tackle and guard at LSU. His best position in the NFL would probably be guard. Alexander has natural size and strength. He moves much better than his 6-6 frame would suggest.
MAURICE CANADY CB VIRGINIA 6-2 195 pounds
Canady has the size that NFL personnel folks will get excited about. He has legitimate speed to go along with his size. Canady also returned punts at Virginia. He played in the box at times and showed the desire to mix it up against the run. Canady can cover slot receivers as well.
JORDAN JENKINS OLB GEORGIA 6-3 253 pounds
Jenkins is a powerful linebacker can set the edge. He is not the sexy, fast twitch edge rusher that fires off of the ball to generate pressure. Jenkins uses a bull rush to drive offensive lineman back to the quarterback and collapse the pocket.
CYRUS JONES CB ALABAMA 5-10 196 pounds
Jones is a very sound corner that has elite ball skills. The Baltimore product has a nose for the football and has been one of the best defensive backs at Alabama throughout his career. Jones does not possess the height that many teams want, but he is simply a dog on the field that makes plays. He also has the ability to help out as a returner.
REGGIE RAGLAND ILB ALABAMA 6-2 252 pounds
Ragland is the classic downhill thumper at linebacker. He will attempt to show that he can rush the passer this week by lining up at outside linebacker this week in addition to middle linebacker. The SEC Defensive Player of the Year packs a big time punch when he delivers hits on the ball carrier. He is one of the best open field tacklers in the nation.
TYLER MATAKAVICH ILB TEMPLE 6-1 232 pounds
Matakavich is a pure football player. He has a nose for the football and is consistently in on tackles. He has amassed over 400 tackles throughout his career. Matakevich won the Chuck Bednarik Award which is given to the country's most outstanding defensive player. He diagnoses running plays quickly and finds a way to fight off blockers.