Documentary tackles challenges former inmates face
Barrington M. Salmon | 1/29/2016, 8 a.m.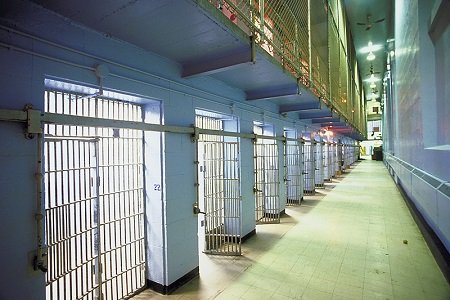 After 30 years of 'three strikes,' mandatory-minimum sentences and harsh federal, state and local government responses to crime, elected officials and communities now realize that being tough on crime didn't produce the desired results.
Mass incarceration has devastated the lives of those behind bars, ripped families apart and ravaged black and brown communities.
Despite the United States representing five percent of the world's population, this country has the dubious distinction of having 25 percent of the world's prison population. The 2.3 million people— one million of whom are black— currently in the nation's prisons or jails is a 500 percent increase over the past 30 years. Meanwhile, every year, about 700,000 citizens return home to their communities from state and federal prisons.
Award-winning Filmmakers Duane de la Vega and Katie Calloway produced and directed a documentary called "The Return," which vividly illustrates how deep imprisonment cuts were.
The filmmakers followed a number of returning citizens over the course of four years to document California's efforts to re-integrate thousands of "lifers" into their families and communities after the state amended the three-strikes law in 2012.
Ensuring successful reentry is an issue around which recent efforts at criminal justice reform by elected officials, advocates and organizations revolves, said Maryland Congressman Elijah Cummings, who hosted the screening. National progressive and conservative advocacy and other organizations from across the political spectrum have been meeting for well over a year seeking consensus on reforms to the American criminal justice system to make it fairer, more just, and more effective.
"We had a panel discussion at Howard University and there were representatives from the Koch Brothers and [Congressman] Rand Paul," Cummings said in an interview after the screening. "They said it was about economics, that we're spending too much money. They didn't talk about it from a moral or compassionate position. They have come for different reasons but have the same goals."
"There was a time when legislators were afraid of being soft on crime. With tough laws, they could go out and brag about doing something. People were going in for minor offenses. There were a lot of factors involved."
Cummings, who represents Maryland's 7th District, said Congress is considering his Fair Chance Act, which has bipartisan, bicameral support and which would solidify fair chance hiring policies in the federal government. Rep. John Sensenbrenner has sponsored the Second Chance Reauthorization Act and the SAFE Justice Act in the 114th Congress, which will help inmates reintegrate more successfully into their communities.
The documentary chronicles prisoners being freed, families adjusting to the changes, attorneys and judges struggling with thorny legal issues, and reentry providers overseeing difficult transitions.
One of the returning citizens featured in the film, Kevin Bilal Chapman, a reentry advocate, was in the packed audience of Congressmen and women, Congressional staffers and other invited guests. Chapman served 11 years of six life sentences plus 150 years for selling $200 worth of drugs to an undercover agent.
In the documentary, he noted at one point, that many of the people who ended up behind bars never had a chance because they were born and grew up poor, may have had little or no education, were mentally ill or homeless— all of which contributed to their incarceration.