RAMBLING ROSE: Summer time is party time in Baltimore!
Rosa Pryor | 7/1/2016, 6 a.m.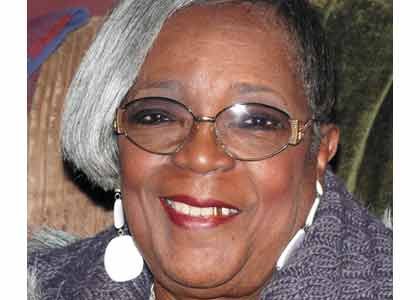 Hello everybody! I hope everything is well with you. I am doing okay, just worried about my dear sister, Maxine Pryor who is very special to me and has been very ill. She is back at Johns Hopkins Hospital waiting to be placed in hospice care. She has cancer of the heart, living with just 20 percent of heart function. Please keep her in your prayers. She keeps a very positive attitude, which keeps her smiling and the desire to keep fighting. So I will too. I have been staying very busy thanks to my friends and fans. I thank you for all the invites.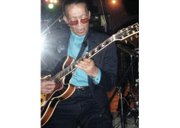 I just got some good news about one of my favorite groups— the Sunset Band led by the one and only Phil Butts will be performing at Blues Alley Super Club, in Washington, D.C. on Wednesday, July 6, 2016 for two shows: the first show is at 8 p.m. and the second show is at 10 p.m. The Sunset Band is a unique music aggregation that presents a "mix of great jazz and rhythm & blues." Blues Alley is located at 1073 Wisconsin Avenue NW in Washington, D.C. If you are in the Baltimore area and prefer not to drive, there will be a chartered coach to take you to each show. For the 8 p.m. show, Dillon's Coach departs from 1926 Monroe Street at 6:30 p.m. For the 10 p.m. show Dillon's Coach departs at 8 p.m. from 2426 Pennsylvania Avenue in Baltimore. We will see you there.
Also on this same date, another one of our musicians, Dontae Winslow with his band Winslow Dynasty will be performing at the Bethesda Jazz & Blues Supper Club, 7719 Wisconsin Avenue, Bethesda, Maryland on Wednesday, July 6 at 8 p.m.
The band features Dontae Winslow on trumpet with Tim Green, and Gary Thomas on saxophones, Tom Baldwin on bass, Allyn Johnson on keys and CV Dashiell on drums.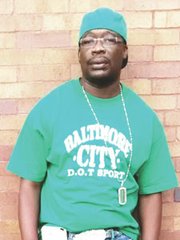 "Liberty Live Outdoor Concert and festival" is already jumping every Friday from 6-9 p.m. rain or shine with live entertainment, lots of foods of all kinds, vendors selling everything and book signings by yours truly at Kings Point Square, 9900 Liberty Road in Randallstown. Bring your folding chairs and camera. There's free admission and parking. If you want to be a vendor, call Kelly at 410-655-7766.
More vendors are needed for the Randallstown Farmers Market, including: arts & crafts, food, clothes, shoes, hats, jewelry, etc. For more information, call the Liberty Road Business Association at 410-655-7766.
Here comes my favorite event this summer and every summer in Baltimore— The Faisonian Club DipNic Festival. I just love this event, which will be held on Saturday, July 9, 2016 from noon until 8 p.m. It is located at the Elks Camp Barrett, 1001 Chesterfield Road, Crownsville, Maryland. It is strictly for grown folks, no children allowed. It is a party for adults where you can bring or wear your swimwear and go swinging all day long. Bring your jazz concert gear, folding chairs, tables and tents, canopy, sun umbrella, grill, food and drinks, coolers, charcoal and your deck of cards and picnic like you have never before with live entertainment and DJ music all day long. There are all kinds of vendors, selling everything. The campgrounds offer a gigantic swimming pool, indoor dance hall, two large pavilions, door prizes; a large hot BBQ pit, ice and vendors. For tickets, contact, Carlos Hutchins at 443-963-5711; Millie Battle at 410-448-0033; or Charles "Rudy" Faison at 443-801-1100.
Oh man! I've got so much more to tell you about, but I am out of space this week, so I will see you on the flip side. Remember, if you need me, call me at 410-833-9474 or email me at rosapryor@aol.com.