Smokey Robinson named next recipient of the Library of Congress Gershwin Prize for Popular Song
7/8/2016, 6 a.m.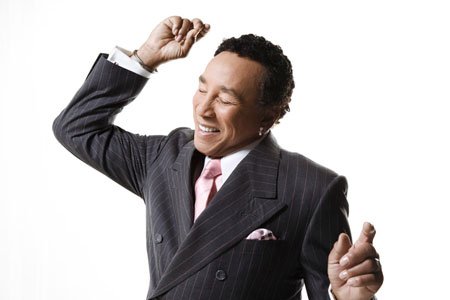 Robinson's collaboration with Gordy from day one of the Motown record label grew into a musical dynasty. Producer, talent scout and songwriter for Motown, Robinson also served as vice president of the label for nearly three decades.
The Miracles was the pre-eminent R&B group in the 1960s through the early 1970s until Smokey retired from the group in 1972. He returned as a solo performer a year later and continued to create beloved popular classics. His 1975 album, "A Quiet Storm," was critically acclaimed and in 1987 he won a Grammy for best R&B vocal performance for his single, "Just to See Her," from his album, "One Heartbeat."
His accomplishments are many. He has received the Grammy Living Legend Award, NARAS Lifetime Achievement Award, Kennedy Center Honors, the presidential National Medal of Arts Award and the BET Lifetime Achievement Award. He was also inducted into the Rock 'n' Roll Hall of Fame and the Songwriters' Hall of Fame.
The Library of Congress Gershwin Prize for Popular Song honors living musical artists whose lifetime contributions in the field of popular song exemplify the standard of excellence associated with George and Ira Gershwin, by promoting the genre of song as a vehicle of cultural understanding; entertaining and informing audiences; and inspiring new generations.
The Gershwin name is used in connection with the Library of Congress Gershwin Prize for Popular Song courtesy of the families of George Gershwin and Ira Gershwin. GERSHWIN® is a registered trademark of Gershwin Enterprises.