Insurance won't pay for women to have pleasurable sex
Doctors say it's a "double standard" that's "so sexist"
Elizabeth Cohen | 7/13/2016, 2 p.m.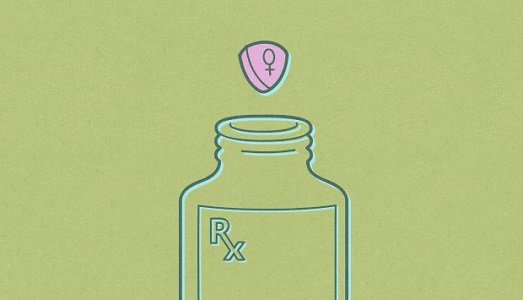 (CNN) — Michelle Weber says that when her boyfriend wanted to take Viagra, his insurance paid for it, no questions asked.
So when she wanted to take the new "female Viagra" for her sexual problems, she figured that would go smoothly, as well.
But it didn't.
Her insurance company refused to pay for the drug, called Addyi, saying she'd have to see a psychiatrist first.
"They don't tell men who want Viagra that they have to see a psychiatrist," said Weber, 38, who asked that her real name not be used, in order to protect her and her boyfriend's privacy.
Indeed, they don't, say doctors who treat sexual dysfunction.
And these doctors say the psychiatrist requirement is just one of many "barriers" that insurance companies have put in place for women, but not men, who are seeking drugs to treat sexual problems.
"It's a huge double standard," said Weber's gynecologist, Dr. Tami Rowen, an assistant professor of obstetrics and gynecology at the University of California-San Francisco.
Dr. Irwin Goldstein, a sexual health specialist in San Diego for both men and women, said insurance companies have routinely rejected his prescriptions for Addyi, but that's never been the case for Viagra.
"It's startling. It's so sexist," said Goldstein, the president of the International Society for the Study of Women's Sexual Health, who has been a paid consultant to the pharmaceutical companies that make both Addyi and Viagra.
Three reasons company won't pay for 'female Viagra'
In addition to the psychiatrist requirement, Weber's insurance company, Blue Shield of California, refuses to pay for Addyi unless a woman first tries another, less expensive drug, according to the company's prescribing guidelines.
That less expensive drug isn't approved to treat sexual problems and can have devastating side effects.
Blue Shield gave Weber a third reason it wouldn't pay for Addyi, according to a letter it wrote her. The company said it wouldn't pay because her low libido appeared to be a side effect of a medication she's taking.
Weber said Blue Shield must have been referring to the only drug she takes: a type of antidepressant known to have sexual side effects for both men and women.
But she said she suffered from low libido even when she wasn't on an antidepressant.
"And I'd love to know, do they tell men they can't have Viagra because they're on antidepressants?" she asked.
CNN sent Clinton McGue, a Blue Shield of California spokesman, an email with this question. He responded that "without knowledge of the member's detailed history or the case," he could not provide more of a response.
When asked about the Addyi denials, a spokeswoman for the insurance industry responded that some studies have shown Addyi isn't very effective and can have side effects.
"If there's a question mark around a coverage decision, that usually means there's a question mark around the efficacy," said Clare Krusing, a spokeswoman for America's Health Insurance Plans. "This drug failed two FDA reviews prior to being approved, and the reason it got approved the third time is because of a broad PR campaign by the company that makes it."