Black and blue: Double despair for African-American police
Jacqueline Howard | 7/18/2016, 10:21 a.m.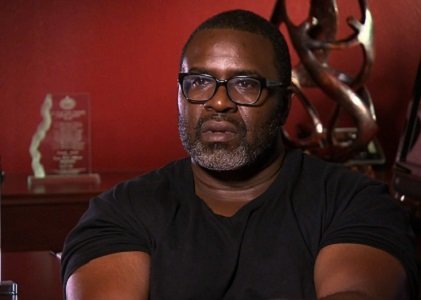 (CNN) — Even before five fellow Dallas officers were shot and killed last week, Morris Pope was already in sorrow.
Like much of the country, the senior corporal had seen the police shooting deaths of black men in Falcon Heights, Minnesota, and Baton Rouge, Louisiana, on video.
"It hurt me when I saw what happened in Minnesota. I told my wife, I can't do this job anymore. I was that hurt about what I've seen," Pope said.
The shootings by and against police caused double despair for the 12% of local police officers across the United States who identify as black and wear blue uniforms. Now, in the aftermath of a tragic first week of July, CNN asked several of them to reflect on what it's like to be part of two communities in pain.
"When you're a black officer, you have a very unique perspective," Pope said.
Many officers were hesitant to open up about the recent tragedies for fear of losing their jobs or jeopardizing their safety. But Pope and others argued it's more important now than ever to encourage dialogue.
"I hope people look at the Dallas shooting and realize that, wow, we have a problem," said Anwar Sanders, 27, a black police officer in New Mexico. "And we have to think long term to fix that problem, or history will keep repeating itself."
Spotting the fear
Indeed, issues around race, gun violence and policing in the United States are not new.
The Rev. Martin Luther King Jr. mentioned police brutality in his "I Have a Dream" speech. Later, the videotaped police beating of taxi driver Rodney King in Los Angeles in 1991 led to riots. More recent videos showed the police killings of Walter Scott in North Charleston, South Carolina; Tamir Rice in Cleveland; Eric Garner in New York; and then last week Alton Sterling in Louisiana and Philando Castile in Minnesota.
"It's the same thing that's happening over and over again, and it's just different names, different places and different people," said Reginald Cotton, 33, a black Illinois police detective.
After watching videos of the violence last week, Cotton's first thought was, "There's so much anger out there."
He said, "People are scared of police and the police are scared of people."
To fix the problem, Cotton begs for police departments and the communities they patrol to band together. People need to know what police see on the street, he said, and police need to know what residents are feeling.
"We need to eat at the same table and break bread and talk and get things out," said Cotton, who's also the founder of the Charity Contributors of Chicago, which raises money for nonprofit groups to help minority communities. "We have to educate our officers on how to develop trust within the community and how to become a part of the community."
Black officers in Dallas also said the relationship between minority communities and police departments is struggling.