CDC needs to break silence on gun violence, say African American health officials
Elizabeth Cohen | 7/19/2016, 9 a.m.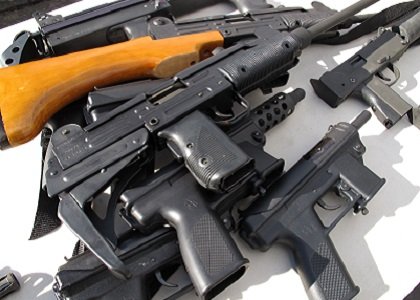 (CNN) — As an African-American man, Dr. Georges Benjamin says he feels like "an endangered species," due to gun violence claiming the lives of men his color disproportionately to their numbers.
Benjamin is executive director of the American Public Health Association, and he has a message for the nation's top public health official, Dr. Thomas Frieden, director of the Centers for Disease Control: Stop your silence on guns.
Frieden has spoken, written and tweeted prolifically on a wide range of health and safety issues during his six-year tenure at the CDC, but he's kept deafeningly silent on the issue of gun violence, the second-biggest killer of young people in the United States.
His supporters call Frieden's silence a wise course of action, as powerful members of Congress aligned with the National Rifle Association may take away hundreds of millions of dollars in CDC funding if he utters even one word that could be construed as supporting gun control.
But after explosive levels of gun violence in U.S. cities -- more than 2,000 victims this year in Chicago alone -- as well as the recent mass shootings in Orlando and Dallas, African-American public health leaders are coming forward to say Frieden should change course. They believe he could help save lives if he steps up and highlights the dangers of gun violence.
"It's time to speak up," Benjamin said. "The CDC is a trusted organization, and the white coat is a very powerful tool."
Benjamin and others say if Frieden broke his silence, it could encourage state and federal legislators to pass measures to decrease gun violence. Perhaps Congress would even give CDC money to study ways to prevent the violence -- funding that was taken away more than 20 years ago.
"Tom Frieden has a platform, and he needs to use that platform," said Dr. Swannie Jett, president of the National Association of County and City Health Officials.
Through a spokeswoman, Frieden declined to comment for this article.
Divided by race
As with many issues in the United States, black and white people experience gun violence very differently.
According to an analysis of CDC data done by Columbia University researchers, black Americans are more than twice as likely to die from gun violence than white Americans. Between 2000 and 2010, the death rate from firearm-related injuries was more than 18.5 per 100,000 for blacks, and nine per 100,000 for whites.
Several African-American public health leaders interviewed by CNN drew a parallel between Frieden's silence on guns and President Ronald Reagan's silence on AIDS in the 1980s as the disease killed tens of thousands of gay men.
"I'm sure [Frieden] values African-American lives and the African-American community, but I think there's real damage in not taking a stand and effectively using his platform to reduce gun violence," Jett said.
"[Frieden's] silence really sends a negative message in terms of how one values human lives," added Lovell Jones, executive director of the Health Disparities, Education, Awareneess, Research and Training Consortium, who recently wrote about gun violence and the value of black lives.