Film Review: Free State of Jones
Dwight Brown | 7/19/2016, noon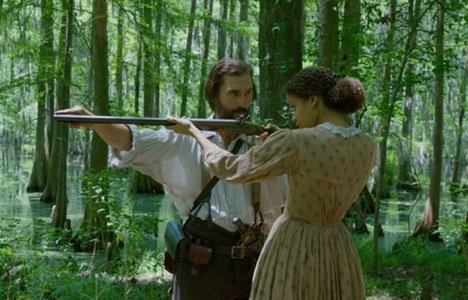 (NNPA) — In the 1860s, Newton "Newt" Knight, a farmer who is not a slave owner, becomes a medic in the Ambulance Corps of the Confederate Army. His social/political bent is more Union than Confederate. He is disillusioned with the war and despises rules like the Twenty Negro Law: Sons of wealthy owners of 20 or more slaves are exempted from the military. When his 14-year-old nephew Daniel is killed in combat, Newt takes his body home, back to the Jones County region of Mississippi. He is further dismayed to find that Confederate tax-in-kind agents (plunderers) have been taking landowners' animals, food and provisions in lieu of taxes. Folks are being left penniless and without food.
Newt helps his neighbors rebel and is hunted. Leaving his wife Serena (Keri Russell, "The Americans") and a young son behind, he escapes into the swampland, joining a group of runaway slaves led by Moses. In the swamps he is protected, and along with Moses forms a more organized group of rebels that include Rachel (Gugu Mbatha-Raw, "Beyond The Lights"), a house slave who is being abused by her master. Their group becomes more organized every day and more bold. They form "The Free State of Jones," a mixed-race, anti-war community—a safe haven.
For two hours and 19 minutes, Gary Ross's script and steady, perceptive direction and the story, by Leonard Hartman, are fairly engrossing. What's presented is a side of the Civil War (theft, taxation and privilege) that most audience members will not have known. They also don't sugar coat the frail union between slaves and poor Southern Whites, another curious part of the puzzle.
A parallel subplot set in 1948, involves Knight's great grandson facing off against the State of Mississippi in a groundbreaking miscegenation trial. He has married a White woman, but because he has one-eighth Black blood, making him Black in the eyes of the state, their union is illegal and must be annulled or he faces prison. This storyline seems superfluous, even if it is based on fact.
The film's pacing (editors Pamela Martin and Juliette Welfling) is deliberate. The cinematography is graphic (Benoît Delhomme) and unlike many war dramas, the costumes (Louise Frogley) look lived in.
That said, the film's strength comes not only from its surprising premise, but also from its superb performances. Mahershala Ali as Moses is stoic. Keri Russell as Newt's wife gives a seamless backwoods country performance. Gugu Mbatha-Raw as Rachel, who becomes Newt's common-law wife, balances vulnerability and courage gracefully. Every actor who plays a heartless Confederate soldier (Bill Tangradi, Thomas Francis Murphy, Wayne Pére) brings a cold demonic presence to his role. You know they are the bad guys, the antagonists.
Matthew McConaughey was born to play this part. His Texas drawl, laconic ways, and local boy feel suit him well as the understated leader of a ragtag group of rebels who defy the odds. Regardless of the success of this movie, this may be his best performance ever.
Most of the time, movies are more fascinating than history because they get to use creative license. In this case, fact may be more shocking than fiction as the real Newt, Rachel and Serena led very uncommon lives that are quite fascinating.
A surprisingly enlightening film.
Dwight Brown is a film critic and travel writer. As a critic he regularly attends international film festivals including Cannes, Sundance, Toronto and the American Black Film Festival. Read more movie reviews by Dwight Brown at DwightBrownInk.com.