RAMBLING ROSE: Farewell to Poet's Athletic Club
7/29/2016, 9 a.m.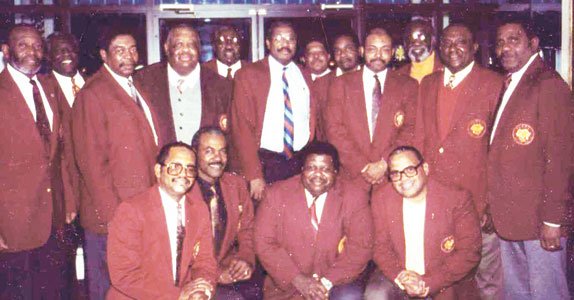 Hello my dear friends, I hope you are enjoying this hot, sticky, sweaty weather we have been getting this month. Believe me, this is not a complaint from me, I love it. It is hard for me to breathe sometimes, but I will take 90 plus degrees over any of the winter months. This is my time of the year. I love it.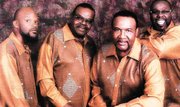 I just love the outdoor activities that the community has during this time of the year as well as the crab feasts, the cabarets, the festivals and the concerts. It is so great that you do not have to scrape ice off your windshields and dig your car out of three feet of snow. Yes folks! This is my time of the year.
I want to start out my column this week by saying farewell to the Poet's Athletic Club, located at 918 E. North Avenue in Baltimore City. This past weekend the club celebrated the beginning and the end of a beautiful, popular, well-respected nostalgic private club who opened their doors 54 years ago.
"It was too hard to continue," said Carl Beasley, general manager for the last several years. Now having health issues himself, it's been very difficult for him to run the club with only a few members who are also up in age and have health problems. So many of the dedicated, strong members have passed away. So it was time. Shutting down and leaving with such a great reputation was the key. They have been very successful with their "Friday Nite Karaoke" which became very popular with local want-to-be singers who had excellent voices headed up by Karaoke Girl, Kay who has been with the club for 21 years. Yes, Carl Beasley and Charles Slappey, president who held the fort down for so many years almost alone, I want to say well done. The club will be missed by all who love you. I want to know, what will East Baltimore do now for entertainment?
Moving along, I had a very busy week last week. I attended, covered and signed books at the Liberty Live Concert Festival as I have been doing every Friday since June at the 9900 block of Liberty Road in Randallstown hosted by Kelly and the Liberty Road Business Association. The audience has tripled and takes up most of the parking lot with folding chairs and tables enjoying the fantastic live bands each week. Many vendors are packed in from canopy to canopy around the edge of the parking lot selling everything you can imagine from clothing to wine to paintings. The food is great too, with vendors selling bar-b-que ribs, hot dogs, snowballs and more. Check it out every Friday from 6 p.m. to 9 p.m. It's okay to bring your coolers and folding chairs. Just make sure you clean up your area and do not leave trash of any kind on the grounds. I will see you there.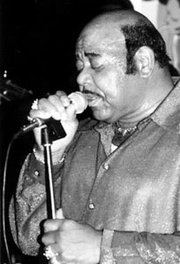 I also attended "The Meritocrats" Cookout and Picnic last Saturday, which was awesome. I did a book signing there too and sold a lot of books as well as connected with a lot of old friends I haven't seen in years, such as now the Bishop Jo Jo Ridgeley. It was well attended, the food was delicious, and DJ Sugar Chris played everybody's favorite oldies all afternoon.