Filmmaker wants to kick Hollywood's doors open for aspiring actors
6/2/2016, 3 p.m.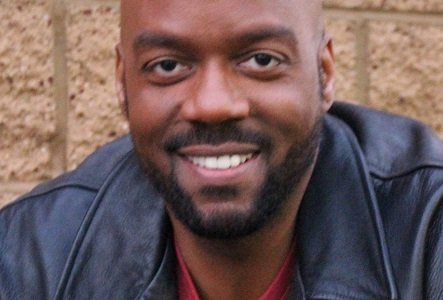 "My team and I are in the process of developing 'The Village' and the name says it all. Kamal Smith and I are also in the process of developing a feature film. It's a political comedy based on the lives of four people and their desire to find happiness, but find themselves forced to actually look at themselves. We're going to push the envelope on what we as artists should do."
That team includes Dr. L.A. Barlow, the famed RAC certified forensic psychologist, producer Bettie Williams and makeup artist Lauren Beverly.
Director of Photography Zackary Cornell Cunningham, whom Mahmud-Bey met in Detroit during a "Collaborations" event also is onboard as co-producer with his CC Digital Innovations production company.
"[Cunningham] is about movie making. His standards match mine, meaning we both want to tell great stories with no compromise to production value," Mahmud-Bey said. "He's also shooting a documentary about his father, Michael G. Cunningham, and his dialysis journey which is titled, '30 to Go.'"
Mahmud-Bey could barely contain his enthusiasm for Smith and the involvement of Smith's Lynn's Boys Media LLC production company.
"Kamal Smith is another brother I've teamed up with. He wrote scenes for 'Collaborations Detroit" about a man intimidated by his wife making more money than him and I loved it," Mahmud-Bey said. "So, I asked him to elaborate on that scene and write a short based on it. Kamal is also a director and I saw his sitcom, 'Because We're Men,' and I loved it."
Mahmud-Bey said he'd heard some great things about Smith and had always wanted to meet and possibly work with the man many called a young Tyler Perry-like innovative talent.
"I guess it was divine intervention. So I asked him if he want to direct the short as well. He loved the idea and he jumped on board as a writer, director and producer. He's also in the process of writing another short mystery drama-comedy based on two sisters and their eating habits," he said.
Mahmud-Bey has an unenviable body of work. His performances in "The Way Out," and "Acts of Contrition" received critical acclaim and earned him a "Best Performance" Award in the International Fringe Festivals. He's also appeared in such theatrical performances as "The Big Trees," "Over the Edge," and "Black, No Sugar."
But the thespian really marked his territory on the silver screen by starring opposite Robert DeNiro, Nicolas Cage, Andy Garcia, Philip Seymour Hoffman and Joaquin Phoenix in such films as "Buffalo Soldier," "Flawless," "Night Falls on Manhattan," "Kiss of Death," "See No Evil, Hear No Evil," "Small Vices," "The Bonfire of the Vanities," "Mercy Streets," and "Joe's Apartment."
His television credits include a regular role in NBC's "The Profiler," "Third Watch," "Ghost Whisperer," "Spencer: Small Vices," and "Saving Grace."
It's that experience and prodigious talent that should boost Mahmud-Bey's latest foray as he pushes to provide a mélange of opportunities for those seeking to be seen and more deeply involved in the industry they love.