Gospel singer Kathy Taylor ministers to the world through her music
Jeffrey L. Boney | 6/2/2016, 9 a.m.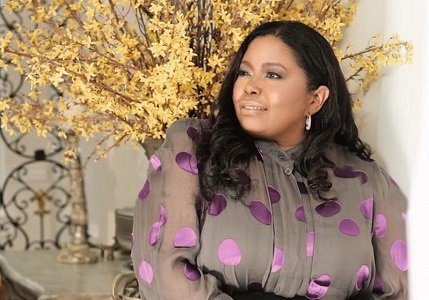 (NNPA) — When you think of the best in the world of art, names such as John Biggers, Augusta Ossawa Tanner, Michelangelo, Rembrant, Vincent van Gogh and Leonardo da Vinci come to mind.
Now when you think of the best artists in the world of gospel music, there are several names that should be on the list, but after creating that list, there's at least one name that should not only be on that list, they should be mentioned as one of the world's best – Houston's own Kathy Taylor.
Taylor is one of the most inspirational and uniquely anointed vessels created by God to be a blessing to the world through her phenomenal musical gifts and talents. Not only did God give her the gift to sing with a one-of-a-kind signature voice, He was also careful to intertwine it with inspiration, talent and skill that has been strategically designed to minister to the hearts and souls of His people. Simply put, Taylor is one of God's musically-gifted chosen vessels.
Taylor, 55, is an accomplished national recording artist, Minister of Music, songwriter, producer and community activist, whose God-given musical gifts have lifted her to higher heights and brought her before both national and world leaders. She has ministered before Queen Elizabeth II, former President Bill Clinton, current Democratic presidential candidate Hillary Clinton, Congresswoman Sheila Jackson Lee, Rev. Jesse Jackson, Cicely Tyson, Maya Angelou and many others.
Taylor began her recording career as a soloist with the legendary James Cleveland's Gospel Music of America and The Mass Choir. She was the featured vocalist on songs such as "Anticipation," "It's Your Decision," "He Did It," and "I Got My Joy Back." These projects, along with her captivating and live performances, have catapulted Kathy into the national spotlight.
In her never-ending quest to fulfill her calling and use her musical gifts for the Kingdom of God, the Houston native founded Kathy Taylor and Favor, a multi-talented singing ensemble known for its meticulous and breathtaking harmonies. Kathy Taylor and Favor graced the stage with many of most recognizable and world-renowned gospel artists around today. They released three projects to date, with the first two albums Taylor produced being "He's Worthy" and "What Would It Profit Me to Gain the Whole World and Lose My Soul?" which were both well received. The third album, "Taylormade," was released on Aleho International Records, under the leadership of gospel music executive Al "The Bishop" Hobbs and produced by Grammy-award winning, legendary gospel music producer Sanchez Harley. This powerful collaboration produced and incredible project that yielded her a Stellar Award nomination.
Taylor executive produced and released one of her best projects in 1999 entitled, "Kathy Taylor Live, The Worship Experience," which was released on her very own label Katco Music Group. This much-anticipated and much-talked about project received rave reviews and overwhelming pre-sales. "Kathy Taylor Live, The Worship Experience" featured an amazing collection of songs designed to usher listeners into the presence of God, such as the hit single, "Oh How Precious," which has become a hit on the Billboard charts and is heavily requested all over the country.