Parents, beware: These are the 100 deadliest days for teens
Memorial Day through Labor Day is the deadliest time for teen drivers
Kelly Wallace | 6/2/2016, 11 a.m.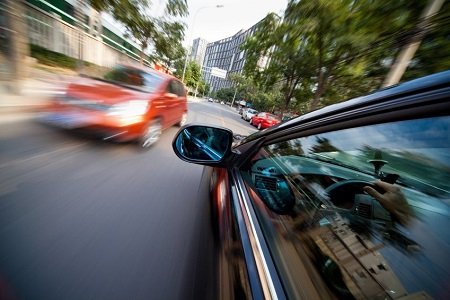 Here's a sobering statistic for the unofficial start of summer, when we gear up for picnics, barbecues and our kids having more free time on their hands: Memorial Day kicks off what's known as 100 deadliest days for teen drivers.
From 2010 to 2014, more than 5,000 people have died in crashes involving teen drivers in those 100 days, AAA said today. A new study (PDF) by the association's Foundation for Traffic Safety showed that nearly 60% of teen crashes involved distracted drivers.
The AAA says that over the past five years, the average number of crashes involving drivers ages 16-19 increased 16% per day during the "100 deadliest days," compared with other days of the year.
Some of the reasons for the spike make sense. Teens are driving more during the summer, and it might be more recreational than purposeful, the National Safety Council reports. For instance, instead of driving back and forth to school, they might be driving to the beach, lake or river, and heading down roads they haven't driven before.
But one of the biggest reasons for the summer risk increase is that teens might be driving more frequently with more of their friends.
"We have always known that passengers were a big risk for teens, but what we're really finding out now is, passengers may be one of the most important risks for teens, even more so than things like texting," said John Ulczycki, the National Safety Council's vice president of strategic initiatives.
Think about it this way, Ulczycki said: Passengers are a distraction the entire time a teen is driving, whereas the distraction from texting is probably limited to the seconds or minutes they're looking at screens instead of the road.
Passengers increase the risk of a teen driver having a fatal crash by at least 44%, according to the National Safety Council.
"It's tragic that parents don't really appreciate the risks of passengers," Ulczycki said, adding that parents may understand the risks of texting or cell phone use but aren't as aware of the dangers of a new driver hitting the road with friends in the car.
A majority of states have laws on the books regarding the number of passengers allowed for new drivers. Some states don't allow any for the first six months or year after getting a license; some allow one passenger.
''If you have a kid who had their license for less than one year, you have to think very, very carefully about the conditions or the situations in which you allow them to carry any passengers. You really do," Ulczycki said.
Ulczycki, a father of six in Wilmette, Illinois, didn't allow his children to drive with passengers for the first year of their official driving lives. "It was a real bone of contention," he said. "They weren't happy about it, but they all survived."
A 2014 study found that loud conversations and horseplay between passengers were more likely than technology to result in a dangerous incident involving teen drivers.