Making history is sometimes about timing
Raynard Jackson | 6/3/2016, 8 a.m.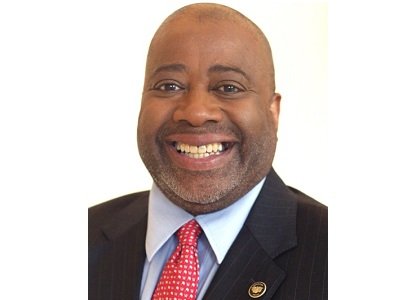 (NNPA) — Former British Prime Minister Sir Winston Churchill once stated, "To every man there comes in his lifetime that special moment when he is figuratively tapped on the shoulder and offered a chance to do a very special thing, unique to him and fitted to his talents. What a tragedy if that moment finds him unprepared or unqualified for the work which would be his finest hour."
In each of our lives, we all get one or two of these Churchillian "taps on the shoulder;" in many ways, how we respond to these taps, will determine our lot in life.
Let me give you two examples from a couple of friends of mine.
Anthony "Spud" Webb played 13 years in the National Basketball Association (NBA), though only standing five foot seven inches tall (which was and still is unheard of in professional basketball). Spud is most known for being the shortest person in the history of the NBA to win the slam-dunk contest (1986). He defeated his then Atlanta Hawks teammate, Dominique Wilkins who stood at six feet eight inches tall.
Spud was told his whole life that he was too short to play basketball, though he could dunk the ball when he was only five foot three inches.
Despite averaging 26 points a game on his varsity high school team, Spud received little interest from college and university basketball programs. He ended up playing for a junior college, Midland College in Midland, Texas. He was named a National Junior College Athletic Association (NJCAA) All-American.
He was then offered a scholarship to play for legendary North Carolina State University basketball coach, Jim Valvano.
After college Spud was told by most NBA scouts that he should play in Europe because of his size. He ended up being drafted in the fourth round of the 1985 draft that began his illustrious NBA career.
Ray "Mick" Mickens played eleven seasons as a cornerback in the National Football League (NFL), though standing only five foot eight inches tall and weighing a mere 180 pounds.
Mick was a standout corner for Texas A&M University, as well as a sprinter for the track team. Considered one of the top corners in the country, he was named an All-American and All-Southwest Conference player in both his junior and senior years.
Mick was drafted by the New York Jets in the third-round of the 1996 NFL Draft and went on to play over a decade in the NFL against all odds.
By all the professional metrics then and today, Spud or Mick should have never played professional sports. They didn't fit neatly into the boxes that the establishment had set up to determine who could play on the professional level. Neither was of the right height or weight; but how do you measure a person's heart or determination?
In a similar manner, based on all political metrics set up by the establishment, Donald Trump should not be the Republican nominee for president. He had never run for any office before, was never active in the Republican Party, and was not a part of the "good old boys" network.