Inside and outside of the ring, The Champ made a difference
Stacy M. Brown | 6/8/2016, 9 a.m. | Updated on 6/10/2016, 6 a.m.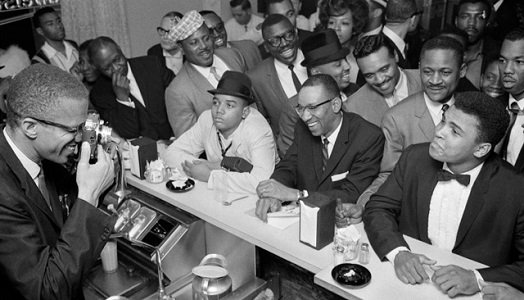 (NNPA) — The Washington Informer
Muhammad Ali's historic win against George Foreman in Kinshasa, Zaire in 1974 was perhaps the greatest of all of his ring victories. Ali dropped Foreman in the eighth round of that heavyweight bout known as "The Rumble in the Jungle." Foreman was among the first to pay homage to the fallen champion when news of his death spread late Friday evening on June 3. He was 74.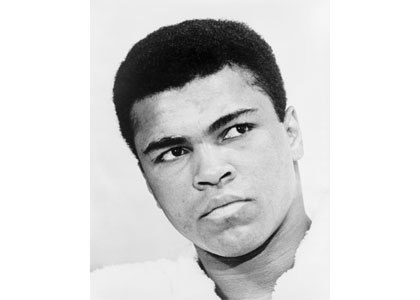 READ MORE: My dad, Muhammad Ali
"It's been said it was 'rope a dope,' Ali beat me with," Foreman tweeted. "No his beauty that beat me. The most beauty I've know loved him."
Early Saturday morning, Mike Tyson tweeted, "God came for his champion. So long great one. @MuhammadAli #TheGreatest #RIP"
After a long battle with Parkinson's disease, the world-renowned champion died at a Phoenix, Arizona-area hospital. The iconic sports figure was fighting respiratory issues that were complicated by the Parkinson's that he was diagnosed with in the 1980s, the Associated Press reported. Ali had been hospitalized several times in recent years.
Boxing great and former world champion Sugar Ray Leonard, said that he woke up Saturday morning with a tear streaming down his cheek. His heart ached. In a statement, Ray said that he admired, idolized and loved Muhammad Ali.
"My true feelings have not totally surfaced yet, because no one beats Muhammad Ali. So to continue his journey I will thank God for bringing this incredible man into my life! RIP Champ," said Ray.
In a press statement, Ali's family said his funeral would be held in his hometown of Louisville, Kentucky. In a statement, Ali's family also thanked the public for the outpouring of support.
Louisville Mayor Greg Fischer ordered flags to be lowered to half-staff in Ali's honor.
"The values of hard work, conviction and compassion that Muhammad Ali developed while growing up in Louisville helped him become a global icon," Fischer said in statement released on Twitter. "As a boxer, he became 'The Greatest,' though his most lasting victories happened outside the ring. Muhammad leveraged his fame as a platform to promote peace, justice and humanitarian efforts around the world, while always keeping strong ties to his hometown."
Fischer continued: "Today, Muhammad Ali's fellow Louisvillians join the billions whose lives he touched worldwide in mourning his passing, celebrating his legacy, and committing to continue his fight to spread love and hope. Thank you, Muhammad, for all you've given your city, your country and the world."
President Barack Obama and First Lady Michelle Obama also paid tribute to Ali.
"Like everyone else on the planet, Michelle and I mourn his passing," Obama said in a statement. The president said he keeps a pair of Ali's gloves on display in his White House study. "But, we're grateful to God for how fortunate we are to have known him, if just for a while; for how fortunate we all area that 'The Greatest' chose to grace our time."
As beautifully chronicled by journalist Maureen Callahan in a 2015 New York Post article, defying the American government, Ali traveled to Iraq, where 15 Americans were being held hostage by Saddam Hussein in the run-up to the Gulf War: "As with much in Ali's life, his mission was misconstrued and criticized. President George H.W. Bush did not approve. 'I basically believe these people are playing into the propaganda game that Iraq is holding here,' said Joseph Wilson, then the top American diplomat in Baghdad. 'These people traveling to Iraq are making a serious mistake.'"