My dad, Muhammad Ali
Hana Ali | 6/8/2016, 11 a.m.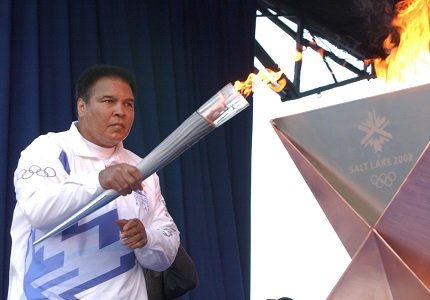 (CNN) — Muhammad Ali, my father, has never been afraid of confronting conflicts outside of the ring. His recent attempt to free two hikers held captive in Iran reinforces his relentless effort to promote peace, tolerance and humanity around the world.
His work as an ambassador for peace extends as far back as 1985, when he flew to Lebanon to try to secure the release of four hostages. Before the first Gulf War, Ali flew to Iraq to help negotiate the release of 15 American hostages. In his most recent plea to Ayatollah Sayyid Ali Khamenei, the supreme leader of Iran, Ali said he would leave in a second for Tehran if it would help bring American hikers Josh Fattal and Shane Bauer safely home.
Today, we are in greater need of heroes like my father, especially in a sports culture where athletes seem to be chasing fame merely for the pleasure of making money or breaking records. There is little awareness of the responsibilities that accompany fame. On this Father's Day weekend, I extend my gratitude to my father. Helping strangers in need has always been his insatiable drive.
He says: "I've always wanted to be more than just a boxer. More than just the three-time heavyweight champion. I wanted to use my fame, and this face that everyone knows so well, to help uplift and inspire people around the world. I've made my share of mistakes along the way but if I have changed even one life for the better, I haven't lived in vain."
Ali has sought every opportunity to address injustice, as he explained to an Israeli citizen, while commenting about the 1979 peace treaty between Israel and Egypt.
He said: "Although I am a Muslim, I don't understand the problems that the two countries have been having over the years. But I know that all people are God's people, regardless of race, religion or color, and I know that God is not for war or violence ... he is for peace. So I think that whatever people are involved -- whether they are Israelis or Arabs or Puerto Ricans or Chinese -- I think that it's nice to see the countries who don't agree religiously, countries who don't agree politically on many things, that they can make some kind of bond to stop killing and bombing regardless of what other countries may say. So I can sympathize with any country regardless of their beliefs -- whether I agree or not -- that they are tired of suffering so many casualties."
Those principles are even more relevant today in places like Libya, Syria, and Egypt, and most importantly in our own hearts, where all change begins.
While most people recognize Ali as a fighter who annihilated his opponents in the ring, he is also a gentle man. Although his voice and movement are not as sharp as they once were, he has a clear mind and pure heart. No matter where he is, his intentions are always the same: to greet as many of his fans as he can and to help others in need.