Oprah Winfrey is writing a cookbook, puts memoir 'on hold'
Chloe Melas | 6/16/2016, 9 a.m.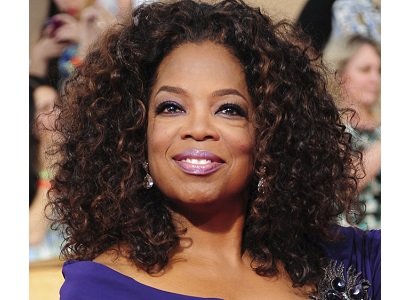 Oprah Winfrey is writing her first cookbook, "Food, Health and Happiness: 'On Point' Recipes for Great Meals and a Better Life."
"In the past several months on Weight Watchers, I have worked with wonderful chefs to make healthier versions of my favorite meals," Winfrey said in a statement. "When people come to my house for lunch or dinner, the number one thing they ask is, 'How is this so delicious and still healthy?' So I decided to answer that question with recipes everyone can enjoy."
Winfrey is also working on her memoir, "The Life You Want," originally scheduled to release this January. Her publisher, Flatiron Books, says it will now publish the cookbook first and push back the memoir release date.
The former queen of daytime credits her recent weight loss of more than 20 pounds to Weight Watchers. Winfrey has a 10% stake in the company and sits on its board. She also serves as a Weight Watchers spokesperson.
"We're thrilled to work with Oprah on this first book in the imprint," Bob Miller, president and publisher of Flatiron Books, said in a statement. "In 'Food, Health and Happiness' Oprah has created a cookbook that is as inspiring as Oprah herself."
The-CNN-Wire
™ & © 2016 Cable News Network, Inc., a Time Warner Company. All rights reserved.