O.J. Simpson case: Questions, new twists after reports of knife discovery
Faith Karimi, Michael Martinez and Scott Glover | 3/7/2016, 4 p.m.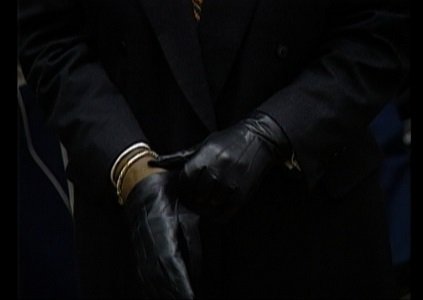 (CNN) — Nearly 22 years after the fatal stabbing of Nicole Brown Simpson, reports of a knife discovered on her ex-husband's property are sparking a frenzy of questions.
And authorities are wondering why a former police officer, who kept the knife for years, did not turn it in sooner.
O.J. Simpson was acquitted in the June 1994 killings of his ex-wife and her friend, Ronald Goldman, outside her condominium in Los Angeles.
On Friday, the Los Angeles Police Department announced a knife was allegedly found on O.J. Simpson's former estate in Brentwood.
Former officer George Maycott got the knife from a construction worker in in 2002 or 2003, according to the ex-officer's attorney.
At the time, Maycott was working off duty near the estate, attorney Trent Copeland said.
The construction worker came up to him and gave him the knife, saying he found it "on or near" the old Simpson property.
Retired for decades
Maycott retired from the LAPD in 1998, Copeland said, and was working security for a movie or TV show when the construction worker gave him the knife.
The knife was dirty and muddy, and looked like it had been underground, Copeland said. It had no blood or anything to indicate it was used in a violent crime, he said.
Out of an abundance of caution, Maycott called Los Angeles police and told an officer about the knife, according to his lawyer. The officer discussed the call with a supervisor, and told Maycott the case was closed and there was nothing authorities could do. He took the knife home, placed it in a tool box and forgot about it for years, his lawyer said.
When asked during a news conference about Maycott's alleged phone call to police, LAPD Capt. Andy Neiman said, "I don't know that."
Years later
The retired officer was at the police academy recently, and the knife crossed his mind, his lawyer said. He thought of getting it framed or put on a plaque, together with a case number, even though there was no reason to believe it was evidence, his lawyer said.
He reached out to a colleague in the police department for a case number, and there's a possibility that colleague may have notified officers about the knife, according to the attorney.
Copeland said his client has been "extraordinarily cooperative" with authorities.
Case split nation along racial lines
A jury acquitted Simpson in the killings in October 1995, a decision that largely split the country along racial lines. Nicole Brown Simpson and Goldman were white and O.J. Simpson is black.
The weapon used in the stabbing deaths, described as a long, serrated knife, was not found.
Alan Dershowitz, a member of his legal team, said if a knife was recovered from Simpson's former home, it "illustrates what a bad job the LAPD did."
Dershowitz said Simpson would easily prevail in court, as Simpson could not be prosecuted again on charges he's already been acquitted of.
"The only possible way around [double jeopardy] is if you can get a federal indictment for violation of civil rights," but the statute of limitations has "almost certainly" passed on any such violation, Dershowitz said.