Environmental justice leaders push benefits of climate change
Barrington M. Salmon | 3/11/2016, noon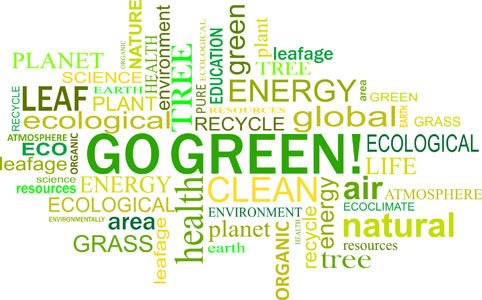 Special to The Baltimore Times
Whenever they discuss the impact of climate change on the United States, environmental activists of color are quick to point out that African Americans in cities and towns across the country continue to be adversely affected by legislative and other policies that put them at greater risk.
All too often, several speakers said at a recent environmental justice symposium, black and brown people live in or around coal plants, brown fields, toxic waste, incinerators, power plants and other generators of pollution in their communities.
"Climate change is a threat multiplier for the black community. Our children have asthma, miss school, fall behind and end up in the school-to-prison pipeline," said Leslie Fields, director of the Sierra Club's Environmental and Community Partnership Programs. "We're monitoring the cumulative impacts. African Americans are disproportionately affected by climate change and are demanding action. Air pollution and climate change don't just greatly impact health, they stifle our ability to grow economically."
Louisiana-based researcher and environmental activist, Dr. Beverly Wright, agreed.
"Fifty percent of people of color live within two miles of areas of pollution," she said. "There needs to be buffers. We need a special distribution of polluting facilities. The people least responsible are the most affected."
Wright, executive director of Dillard University's Deep South Center for Environmental Justice says, those involved in environmental justice have a tough job fighting corporations, utilities and government officials intent on decimating the environment. Race, she says, is the predominant indicator for African Americans that determines their exposure to assorted toxins, chemicals and pollutants.
Climate change is manifested in illness from exposure to pollutants that drive climate change, physical displacement of individuals and families in the face of rising sea levels, catastrophic or destructive storms and economic and food insecurity and malnutrition.
Fields and Wright were two of more than a dozen experts, specialists and community activists sounding the alarm of the perils to the U.S. and the planet by climate change.
The daylong symposium— titled, "Sustaining the Future: The Impact of Climate Change on the African American Community," and hosted by Green For All at the Sierra Club in downtown Washington— brought together representatives from a broad spectrum of local and national environmental justice groups and organizations, policymakers and others seeking to bring about change.
"There has been a rub to a lot of people. The U.S. polluted for many, many years and now they're asking developing countries to curb emissions," said Wright. "But sustainable energy works. Wind and solar energy works. China is embracing it. You almost can't go back. We now have to work together to save all of us now."
In a subsequent panel discussion, "Black & Green: The Intersection Between Race and Environmental Justice," moderator Angela Rye, principal and CEO of Impact Strategies, pushed panelists to expound on how best to become environmental activists.
"We know this is a crisis, we know that if this was in white communities this wouldn't happen. How do you move forward?" she asked.