RAMBLING ROSE: Historic Arch Social Club Celebrates 104 Years!
Rosa Pryor | 3/11/2016, 9 a.m.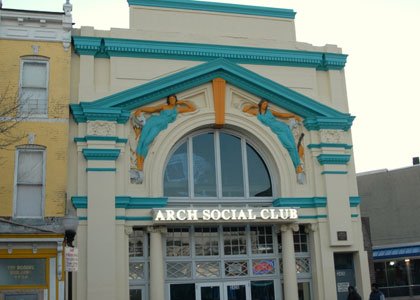 Hello everyone, this will be exciting weekend if you follow my lead. I want you to get all dressed up in your finest digs and strut yourself to the Arch Social Club on the corner of Pennsylvania and North Avenues to help celebrate the club's 104 years. The members are struggling and doing their best to clean up that corner so you can walk into that beautiful building unafraid. Check it out on Sunday, March 13, 2016 from 5 p.m. to 9 p.m. Your support will keep the doors open, hopefully for another 104 years. This is a black tie event with an open buffet, live entertainment and cash bar for only $10.00. Have you ever heard of such?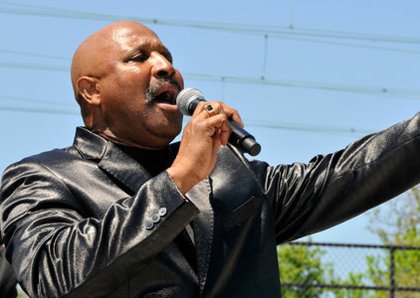 Jazz Expressways Foundation needs your support also. We must keep our music alive, there are not too many organizations left to continue to give us the live music we enjoy so well. They are having a "Jazz Breakfast" that is BYOB with a great buffet and live entertainment featuring the Sterling Silver Quartet. It will be held at the Forest Park Senior Center located at 4801 Liberty Heights on Saturday, March 12 from 10 a.m. until 2 p.m. Vendors will be available too. I will see your face in the place. For tickets, call Howard or Cynthia Easley at 410-323-7295.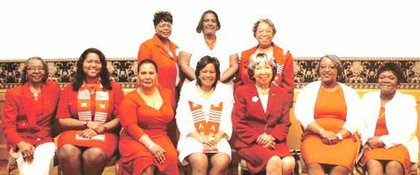 Pamela Leak's "Maybelle & Co Full Figured Fashion Show" is just about sold out. It is Saturday, March 12 at 4 p.m. It is a fundraiser for the Breast Cancer Association and two cancer survivors will be honored at this event; Greta Willis and Marva Williams formerly of 92Q. There will be live entertainment, buffet, door prizes and vendors. It will be held at the Positive Youth Expression School at 200 N. Bentalou Street. For tickets, call 443-226-8895.
The Sick and Shut-ins
Now I want you to join me in prayer and condolences for the sick and shut-in and friends and members of our community who recently passed. Another Baltimore legend of the Whatnauts, Roland "Chunky" Pinkney passed away last week; Rudy Little, travel agent and husband of Juanita Little passed away last week; Winsor "Cooter" McDowell, owner of Club International in the 2300 block of West Baltimore Street, was buried last week; Edward "Smitty" Smith also passed away last week.
Sugar Chris, one of Baltimore's favorite DJ is in Sinai Hospital recuperating from knee surgery; Warren Hailey, a musician, is in the VA Maryland Health Care Hospital; Michael Eugene Johnson is also in the hospital and Sandra "Coffee" Rollins, one of Baltimore's beloved DJs for playing oldies at Big Wooten's Lounge back in the 70's also passed away last week. O'Donel "Butch" Levy, I understand is still in the nursing home and a little under the weather. May God carry your prayers to these individuals, their families and love one.
Well, my dear friends, it is about that time, I am out of time and space. Remember, if you need me, call me at 410-833-9474 or email me at: rosapryor@aol.com. Do not send me information on Facebook, I will not get it. Always send me your flyers by email. UNTIL THE NEXT TIME, I'M MUSICALLY YOURS.