Barack Obama, Misty Copeland discuss 'barriers' to the top
Laura Koran | 3/15/2016, 3:15 p.m.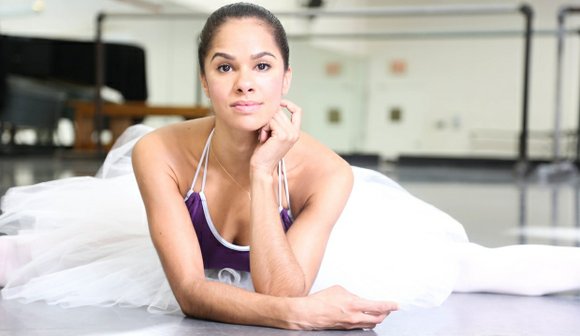 President Barack Obama and Misty Copeland -- the first African-American principal dancer at the American Ballet Theater --- used a recent joint interview to speak out against barriers that prevent non-white and LGBT youths from following their dreams.
"When I think about the journey I've traveled, there's no doubt that young African-American, Latino, Asian, LGBT youth, they have more role models, folks that they can immediately identify with," Obama told Time magazine's Maya Rhodan. "But what we also have to remember is that the barriers that exist for them to pursue their dreams are deep and structural."
Copeland, who made history last year when she was promoted to one of the top positions in ballet, spoke about the pressures of performing in a still overwhelmingly white industry.
"Something that I fought so hard for throughout the beginning of my career was that I didn't want to pancake my skin a lighter color to fit into the court of ballet," said Copeland. "I didn't want to have to wear makeup that made my nose look thinner."
"Being African-American has definitely been a huge obstacle for me," she added, "but it's also allowed me to have this fire inside of me that I don't know I would have or had have if I weren't in this field."
Obama and Copeland often drew parallels between their experiences reaching the pinnacles of their very different career fields, but also expressed concern that the opportunities they enjoyed might not be available to all young people today.
"It's wonderful that a potential dancer can see Misty and say, 'I can do that,'" said Obama. "But if there's no dance studio at all in their neighborhood, or if their school's chronically underfunded, then it's going to be a problem."
"We're not going to eliminate discrimination and prejudice entirely in this society, but what we can do is to greatly lessen how much it determines the life chances of people," he added. "And that should be our goal."
The-CNN-Wire
™ & © 2016 Cable News Network, Inc., a Time Warner Company. All rights reserved.