NFL acknowledges CTE link with football. Now what?
Jill Martin | 3/16/2016, 2 p.m.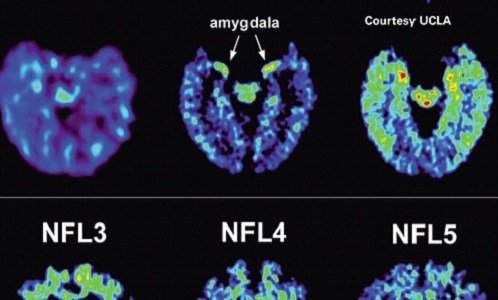 For the first time, the National Football League has publicly acknowledged a connection between football and chronic traumatic encephalopathy, the brain disorder better known as CTE.
Jeff Miller, the NFL's senior vice president of health and safety policy, was part of a round-table discussion with the U.S. House Committee on Energy and Commerce on Monday when Rep. Jan Schakowsky asked him directly: "Mr. Miller, do you think there is a link between football and degenerative brain disorders like CTE?"
"The answer to that question is certainly yes," Miller said.
The NFL issued a statement on Tuesday, saying "The comments made by Jeff Miller yesterday accurately reflect the view of the NFL."
Why now for the NFL?
For years, the NFL has avoided saying whether football was related to CTE and deferred to the medical community's findings on the matter.
So why the change now?
Previously, the NFL has said that it was waiting on more brain studies, according to CNN's Coy Wire, who played nine seasons in the league.
"There were simply not enough studies or medical proof for the league to make a direct connection between football and CTE," Wire said.
However, recent studies at Boston University may have been an impetus for the change in the league's perspective.
In his response on Monday, Miller referenced Dr. Ann McKee, a neuropathologist and an expert in neurodegenerative disease at Boston University School of Medicine.
"I think certainly, based on Dr. McKee's research, there's a link, because she's found CTE in a number of retired football players," Miller said. "I think the broader point ... is what that necessarily means and where do we go from here with that information."
"I unequivocally think there's a link between playing football and CTE," McKee said Monday. "We've seen it in 90 out of 94 NFL players whose brains we've examined, we've found it in 45 out of 55 college players and six out of 26 high school players. Now I don't think this represents how common this disease is in the living population, but the fact that over five years I've been able to accumulate this number of cases in football players, it cannot be rare. In fact, I think we are going to be surprised at how common it is."
Several former NFL players, including some prominent members of the Pro Football Hall of Fame, have been found to have had CTE.
Most recently, Ken Stabler, who died in July from cancer, was posthumously elected to the Pro Football Hall of Fame in February. Earlier that week, researchers at Boston University said that Stabler suffered from CTE.
Hall of Fame class of 2015 member Junior Seau also was elected after his death. He was 43 when he killed himself in May 2012 with a gunshot wound to the chest and was posthumously diagnosed with CTE.
Mike Webster, the Pittsburgh Steelers center who was profiled in the movie "Concussion," was the first former NFL player to be diagnosed with CTE. He died of a heart attack at age 50.