Detroit schools open, but is it too late?
Parents, students say sickouts latest in line of frustrations
Mallory Simon | 5/4/2016, 4:30 p.m.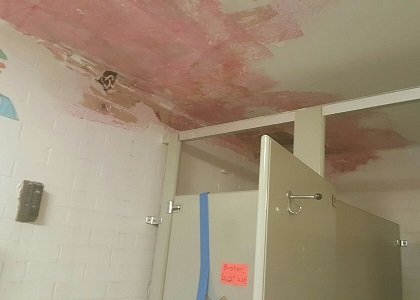 DETROIT (CNN) — Shoniqua Kemp took her 15-year-old and 18-year-old to the museum on Tuesday morning. It wasn't a weekend and there was no school trip. In fact, there was no school at all.
It was the second day in a row that 47,000 students in the Detroit Public School District found themselves at home because of a teacher sickout in protest about concerns educators would go unpaid due to the city's financially ailing school district.
But she had to do something. Her kids had to learn -- even if it wasn't the school system doing it. So the museum became their classroom. Call it a "teachable moment," she says.
If it came down to it, Kemp says she'd do anything asked of her to help ensure her kids education was the best it could as well as those of their classmates.
"I'm willing to step in to a classroom if I have to and assist, however needed," she says.
Kemp was among a group of parents and students gathered at the Detroit Parents Network to meet about the problems facing the school district. The teacher's pay issue was only one of a laundry list that's grown over the years.
The school district has $500 million of operating debt. Many buildings are crumbling. Classrooms are overcrowded. Supplies are hard to come by. National surveys show Detroit's math and reading scores have fallen to the lowest ranking among the nation's largest cities. There's also a bribery scandal.
The school system repeatedly said this year they sympathize with frustrations about the overall problems and the financial restraints impacting students, parents and teachers.
Michigan lawmakers have been working on a long-term solution for the district's debt, overcrowding and low student performance. Kemp wants those platitudes to translate into real action. Now.
"I make a personal request that they have some compassion and not carry on with what a lot of us know as abuse," she says about the state of the school system, letting out a heavy sigh. "The back and forth and the dangling of our funds, our kids not only deserve it, it's a right. Its a right that they be educated."
And so while parents and students were happy to learn teachers will return to work Wednesday after assurances they will be paid for the full school year, they are slow to celebrate. There's still more to fix than cheer about. They wonder if the cracks in the façade are just too much. They have hope, and they will shoulder as much of the burden as they can. They'll do anything they can to help support the educators.
But they have a message for the legislature: The kids aren't all right.
"I feel like they are giving them a good education, but I also feel like its time to shoot for excellence," Kemp says.
House Speaker Kevin Cotter blamed teachers for what he called a "cheap political stunt."