Black liberals are hypocrites when it comes to the N-word
Raynard Jackson | 5/5/2016, 11 a.m.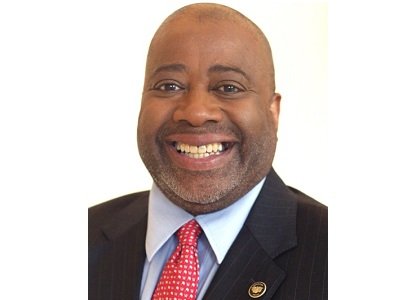 (NNPA) — Once again, two nights ago, liberal hypocrisy was on full display at the White House Correspondents' Association's (WHCA) annual dinner. The dinner was begun in the early 1920s and usually the incumbent president and vice president of the United States attend. It is supposed to be a time of merriment and humor; but over time, it has become more and more of a liberal lovefest for the journalistic community in Washington, D.C.
Members of this group brag about their supposed storied history, but as is habit with liberal journalists, they only tell you what they want you to know. The first thing one should do is take special note of is the first word in its name. I rest my case.
What's not included in their own historical narrative is the fact that they didn't allow women to join until 1962. WHCA leaders were forced to change that policy figuratively at gunpoint.
In 1962, iconic journalist, Helen Thomas urged President Kennedy not to attend the dinner unless the WHCA changed their policy on female membership in the organization. They agreed and Kennedy attended the event.
The other thing the WHCA won't tell you is that in their more than one century of existence, they only had one Black journalist to head the group, Robert M. Ellison of the Sheridan Broadcasting Network, and have only had one Black on their board (April Ryan, White House correspondent and Washington bureau chief for American Urban Radio Networks).
In recent years, WHCA has begun to hire noted comedians to provide the entertainment for their dinner. They have hired comedians like Sinbad, Jay Leno, Jon Stewart, and Al Franken, to name a few.
For this year's dinner, they hired comedian Larry Wilmore (who is Black), the host of "The Nightly Show with Larry Wilmore" on Comedy Central.
Wilmore was an unmitigated disaster. But what was even more disastrous than Wilmore's performance was the deafening silence from liberals to his act.
You can view his unedited performance on C-SPAN's website. His ending was what got everyone's attention and not in a good way.
Speaking directly to President Barack Obama, Wilmore said, "But behind that joke is the humble appreciation for the historical implications for what your presidency means. When I was a kid, I lived in a country where people couldn't accept a Black quarterback. Now think about that. A Black man was thought by his mere color not good enough to lead a football team. And now to live in your time, Mr. President, when a Black man can lead the entire free world. Words alone do me no justice. So, Mr. President, if I'm going to keep it 100, Yo, Barry, you did it, my nigga!"
Obama grinned from ear to ear and gave Wilmore a bear hug.
If a White comedian, especially a conservative one, had called the first Black president "my nigga" he would have been immediately excoriated and rightfully so.
When Trump questioned Obama's birth certificate, the media gave the issue wall to wall coverage. The Democratic National Committee (DNC), the Congressional Black Caucus (CBC), the National Association of Colored People (NAACP), the Urban League, Al Sharpton, Joy Reed, Melissa Perry, etc. all demanded every Republican official to immediately "repudiate" Trump; and if they didn't, these liberal groups and individuals implied that these Republicans somehow agreed with Trump's position.