Baltimore Times columnist recovers from sudden stroke
Stacy M. Brown | 5/6/2016, 8 a.m.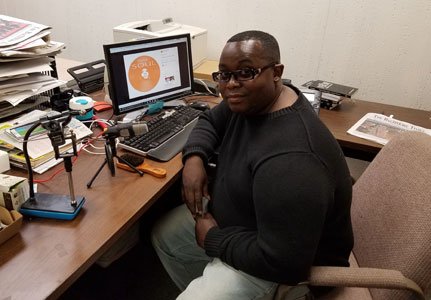 continued — The importance of knowing one's family history, having regular visits to a primary care physician, checking blood pressure, eating properly and exercise should be on everyone's every day to do list, according to Demps.
"When the doctors see me now they tell me that I'm not even supposed to be here— be alive," he said.
The illness has given Demps a new perspective, even about the recent death of music icon Prince and the Black Lives Matter Movement.
"As black men you have to go to the doctor. Obviously we don't yet know what killed Prince, but at 57 you can't do what you do at 27," Demps said. "And, when you talk about Black Lives Matter, I don't want to hear that anymore unless you add in the health component because we, as black men, our health has to matter. We have to go to a doctor and many of us don't."
Recent studies have found that one-third of strokes occur in people under the age of 65.
"I have my good days and my bad days," Demps said. "I have short term memory problems, but my long term memory is good."
With 4,000 Facebook friends, Demps received 3,000 notes and read each one.
"It was like reading my own eulogy," he said. "It's wrong for me to put my family and my friends through this. We, as black men, have to do a better job taking care of ourselves."