This is why Republicans continue to lose the black vote
Raynard Jackson | 5/10/2016, 1:39 p.m.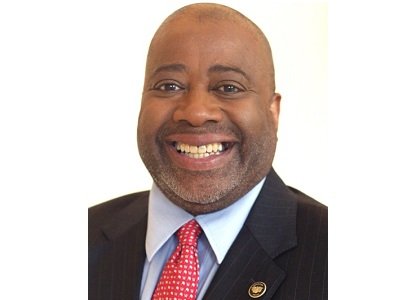 (NNPA) — Those who have followed my writings know that I have been and will continue to be very critical of my Republican Party over the lack of real engagement with the Black community.
I am now beginning to question whether there is room for Blacks in this Republican Party. The recently ended Republican primary tells me the answer is "no," but when party leaders are questioned about it, the answer is always "yes."
Between the Republican National Committee (RNC), the National Republican Senatorial Committee (NRSC), the National Republican Campaign Committee (NCCC), all the state parties, all the 527 political action committees, the Republican Governor's Association, etc., there are about fifty Black staffers that I am aware of and probably upwards of 90 percent of those work for a member of congress, thus most Republican entities have no Black staffers, advisors, or consultants.
Republicans will counter that Blacks are an insignificant part of primary voters (about 2 percent), which is factually true, but that should not prevent the hiring of Black staffers, advisors, or consultants during this process.
Implicit in this bogus argument is that Blacks should only be hired to engage with the Black community. I totally reject this approach. As a matter of fact, if a campaign has a limited budget, they are better served by hiring a Black staffer over a White staffer.
Blacks, out of necessity, are forced to live in two worlds simultaneously. We have to be able to live and function within the Black community (where most of us live); but we must also be able to navigate the white community (where most of us work).
Most whites could not navigate the Black community effectively since most have absolutely no relationship within the community. So, by hiring a Black staffer, you get a two-fer. I find this an extremely compelling reason to hire a Black staffer.
To my utter and total dismay, every Republican presidential campaign other than one gets a failing grade on the issue of Black staffers.
You never hear the few Black Republicans who have a media platform talk about the lack of Black staffers within every level of the Republican Party. They are too caught up waiting for the proverbial pat on the head from their overseers.
You rarely, if ever, see them take a principled stand against the party when it comes to the invisible Black man.
You see them on CNN mouthing all the words they are told to speak and not bringing light to a party that is lurking in the dark.
According to the Gallop, "almost two-thirds of blacks identify as Democrats, with most of the rest identifying as independents. Only 5 percent of Blacks nationwide identify as Republicans." This means about 29 percent of Blacks label themselves as "Independent." In business, this 29 percent is called a "target market."
Did we really need an autopsy report after the 2012 election to tell us what needed to be done to diversity our party? This was a cheap political stunt to give the party cover, because they didn't really want to address the reality starring them in the face.