Poly grad's biotech company is making a global impact
Dr. Kimberly Brown of Amethyst Technologies
Ursula V. Battle | 5/13/2016, 7 a.m.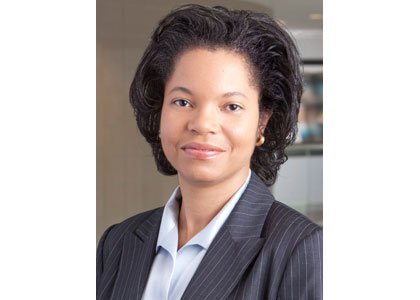 In elementary school, Dr. Kimberly Brown enjoyed solving puzzles and became interested in science after going to a chemistry camp at Walbrook High School. Reflecting back on her high school years, Dr. Brown recalled her love for math and science.
"I really enjoyed math, and I have always enjoyed solving problems, no matter what the area is," said Dr. Brown. "Because of my love of math, I decided to become a chemical engineer while attending Baltimore Polytechnic Institute."
Dr. Brown's natural affinity for solving problems, along with her drive, unwavering persistence, and hard work, have all added up to a highly-successful career and business. Dr. Brown is the president and CEO of Amethyst Technologies. Located at the Bwtech@UMBC Research and Technology Park, Amethyst Technologies provides quality program development and comprehensive compliance services and products to the biotechnology, pharmaceutical, healthcare, food and beverage industries, as well as to the federal government.
Founded in 2006, the company's work includes providing technical assistance to fight Ebola, malaria, HIV, and other diseases. Amethyst Technologies has annual revenue of $2 million, and a long list of impressive clients, which include Walter Reed Army Institute of Research, US Agency for International Development (USAID), Coca-Cola, US Army Medical Research Institute of Chemical Defense, and numerous biotechnology companies.
"I started working in an organization and was the only engineer, so that created an opportunity for me to provide expertise," said Dr. Brown. She added, "Most of our clients are required to adhere to FDA regulations for drug manufacturing, research, or clinical trials. And, what we are selling is a different approach. Part of that comes from everyone in this company having a different background and forming a team to deliver services for FDA and ISO compliance."
She added, "There are no two people with the same degrees in this company. The key to our success is our team. We have engineers, physicists, technical writers, social scientists, scientists, and management personnel - the diversity in our group allows us as a small business to provide a variety of targeted quality assurance and compliance services to our clients."
Amethyst Technologies' core services include quality program development worldwide, custom quality management software, equipment calibration and validation, process optimization and validation, laboratory assessments and consulting services, and environmental monitoring system management.
"Our expertise has allowed us to provide support for different projects," said Dr. Brown. "That support includes developing thousands of standard operating procedures for labs, training in Liberia and Tanzania, stakeholder engagement to develop a cancer center in East Africa, assessing laboratories in East and West Africa for malaria and HIV programs, validating software developed by the US Army laboratories for training and management of clinical studies, and developing software to decrease the incidents of Malaria in US and Africa militaries."
She added, "We began by supporting Department of Defense laboratory programs in the US and Africa. Now we're continuing to explore opportunities overseas with additional agencies, and also have diversified into the commercial sector. We love the work that we do here at Amethyst Technologies. We are helping our clients to improve laboratory programs and compliance."