Poly grad's biotech company is making a global impact
Dr. Kimberly Brown of Amethyst Technologies
Ursula V. Battle | 5/13/2016, 7 a.m.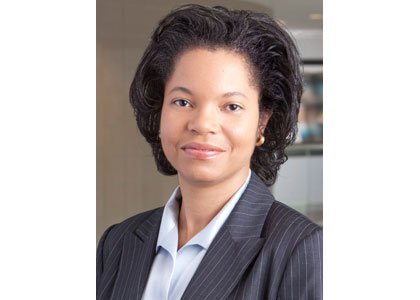 Dr. Brown explained how she started Amethyst Technologies.
"I began working for a small business called Cell Systems, Inc. when I was working on my doctorate degree," recalled Dr. Brown. "The position involved providing engineering services for Walter Reed's pilot bioproduction facility. I developed software for quality assurance programs for this vaccine production facility. It all came together using the skills I learned from my engineering studies, and my summer internships. I was able to make a difference for my employer."
She continued, "After working there for nine years, I talked to my boss and told him I was interested in starting my own business. He said 'great I am ready to retire'. I purchased the rights to the government contract, and Amethyst assumed the contract. It provided continuity for Walter Reed, and presented a wonderful opportunity for Amethyst Technologies."
The company's employees have grown from three to 15, and Amethyst may see that number reach as high as 40 before year's end.
"I focus on ensuring all our projects meet the needs of our clients," said Dr. Brown. "I also look for new opportunities. We are building four labs in West Africa, and started a new company that will provide water, pharmaceutical, and agricultural products testing."
Dr. Brown shared this advice for other aspiring entrepreneurs.
"Be focused, flexible, work hard, and be open to opportunity. My path changed tremendously when I started working for a small business. You have to be open and take advantage of opportunities that present themselves. I wanted to do research and work in a lab. I never imaged working in any other capacity. Working for a small business, provided me with a different pathway to do the things I loved."