The crisis of ineffective and occasionally murderous policing
W. Kamau Bell | 5/16/2016, 1 p.m.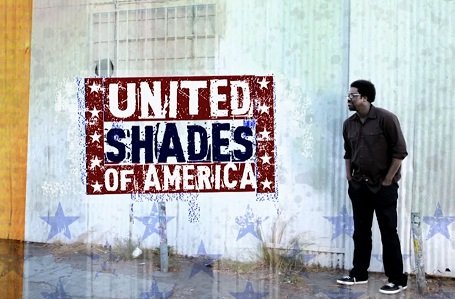 CNN — On Wednesday a federal grand jury indicted former South Carolina police officer Michael Slager on charges of violating the civil rights of Walter Scott. Scott was a 50-year-old black man who had been pulled over in North Charleston by Slager for a broken tail light last April. Apparently at some point after Slager pulled Scott over, Scott ran.
The officer fired eight bullets at Scott, while the unarmed man ran away. Slager hit Scott in the back five times, killing him. To my mind, Scott probably ran because he was afraid of getting killed by a cop. Irony is nowhere near deep enough a word for this.
Let's be clear. Michael Slager is being charged with a federal crime, after already being charged with murder by the state of North Carolina. And without a doubt much of the reason for these charges is the fact that the incident is easily seen on cellphone video. Without that video Slager's initial story of fearing for his life because Scott had taken the officer's Taser would have certainly been believed. But we all know that video evidence of police killing (or assaulting) unarmed, non-threatening people rarely leads to those officers doing any significant prison time.
So while a part of me wanted to be happy that Slager was indicted, another part of me knows that indictments --- even as rare as they are --- often mean nothing. Which means I --- and people who look like me --- walk around generally feeling like we are just one seemingly innocuous exchange with a police officer away from ending up a hashtag.
All of this was going through my mind when I re-watched the latest episode of "United Shades of America." This episode focuses on policing in America, and not surprisingly, it was really not fun to make ... and even less fun to watch again. I'm a comedian, therefore this show is sorta, kinda supposed to be a comedy show. And while there are certainly funny moments in this episode --- I'm especially proud of my joke comparing cops to mountain lions --- the material is not funny at all.
When we taped the episode last year, it felt like America as a whole was in the middle of actually talking about the crisis of ineffective, oppressive and occasionally murderous policing in this country and how that kind of policing especially affects the black community. A year later we are still in the middle of that conversation. And this is a conversation that the nation has seemingly been having forever in various ways.
The only thing that makes it regularly front page news now is the advent of cellphone video. But I'm old enough to know that video evidence of police wrongdoing doesn't always make a difference. When video of the LAPD beating Rodney King into the ground was released, there was a feeling in the black community of "FINALLY! AMERICA WILL SEE WHAT WE'VE BEEN TELLING THEM FOR YEARS! THE POLICE ARE NOT TREATING US FAIRLY!"