True stories of life off the grid
W. Kamau Bell: Those living off the grid find comfort, community away from modern life
W. Kamau Bell | 5/23/2016, 4 p.m.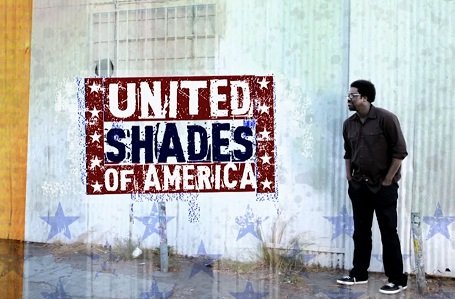 (CNN) — Well, it's that time again. Every four years, like clockwork, the big talk pronouncements begin: the promises soon to be left unfulfilled, the bellicose hype that months from now will be long gone and gladly forgotten. All the chest-thumping and jingoism that we are seeing right now will just melt away and we will go back to business as usual.
You know what I'm talking about. The Summer Olympics? Nope. Guess again. Wait -- is LeBron James leaving Cleveland again? No. (Well, let's see how the playoffs go first. It's not out of the realm of possibility. Go Warriors!)
What I am actually referring to is all the declarations from people saying, "If such and such candidate wins the election, then I'm going move to (insert name of country with a way more strict immigration policy than the speaker realizes)."
Admittedly, most of these empty proclamations come from the left. The right doesn't usually threaten to leave the country. When the right feels threatened, it just declares it is going to invent a time machine to take the country back so that America can be "great again." But the upshot of this desire isn't wanting to live in another country -- it's wishing to untether yourself completely from reality or at least from the reality of the direction this country is moving in.
If you are threatening to leave or know someone who is, then this week's "United Shades of America" is for you. In this episode, we head to Asheville, North Carolina, and to the hinterlands of Tennessee to experience life off the grid. To be off the grid is to be disconnected from most of America's infrastructure without having to cross any border.
For some of the reported 180,000 American families who are doing it, being off the grid means living in a 265-square-foot home not connected to a sewer system, a city's electrical grid or gas utilities. I had a great time meeting Natalie Pollard, who showed me the tiny home she owns. Her self-described "minimalist" house was sturdy and comfortable, but at the end of the day, as cute and (here's a weird word to use about a tiny house) impressive as it was, I don't want to have to think about what to do with all my bodily fluids (and worse) that have piled up throughout the day.
For others, living off the grid -- outside the reach of "the Man" -- is a form of ultimate patriotism. It means building a home way outside of town where nobody knows where you are -- away from the government (and its taxes, building permits and firearms licenses). And of course then you have to load up on all the guns and ammo that you can find, so in case somebody does happen to stumble upon you they will think twice about asking to come in for dinner. While filming the episode, we got to hang out with one such man, who told me his name but wouldn't show us his real face on camera (and I'm not holding my breath that it was his real name, either).