Freddie Gray verdict: Officer Edward Nero not guilty
Edward Nero sobbed upon hearing not guilty verdict in Freddie Gray case
Eliott C. McLaughlin and Aaron Cooper | 5/24/2016, 10 a.m.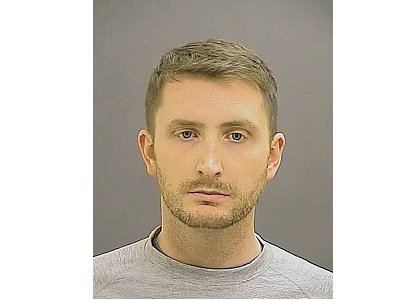 continued — Nero's father, Edward Nero Sr., told CNN affiliate WSVN that the verdict was a victory not only for his son but for all police.
"I believe it allowed the police officers to do their job, and if he was found guilty, I believe many officers would have been hesitant to do the right thing when it came time to dealing with crime because they would be afraid to be prosecuted," he told the station.
A police statement said Nero will remain on administrative capacity during the investigations, which won't be completed until the last officer's trial ends because the officers may be called as witnesses in their co-defendants' cases.
Gray family attorney Murphy applauded Williams, saying that, as an African-American judge, "he did not bend to that pressure" from the black community, many of whom wanted to see Nero convicted as an emotional response to Gray's death. The family might not be pleased with the verdict, he said, but they respect the rule of law.
"You couldn't ask for a more fair-minded judge than Barry Williams," Murphy said. "I hope (the ruling is) going to be received with equanimity."
On a wider scale, posts on social media expressed mostly disdain for the verdict, with a smattering of approval. While one user wrote that he felt "justice prevailed in the face of Obama's lawless regime," others, including writer and activist Shaun King, felt the verdict represented anything but.
Writing on wall?
Williams' line of questioning during trial last week may have been a harbinger of the final outcome. He challenged prosecutors' claim that the takedown and subsequent arrest of Gray without probable cause amounted to a criminal assault.
The verdict comes more than a year after Gray's death on April 19, 2015, became a symbol of the black community's distrust of police and triggered days of violent protests. Gray was black. Three of the officers charged are white, three are black.
Closing arguments concluded Thursday.
Community leaders and elected officials have appealed for calm. The citizens of Baltimore had demanded justice, they said, and that process is playing itself out.
"Whatever may be Judge Barry Williams' decision with respect to Officer Nero's role in the death of Mr. Freddie Gray, that verdict will have as much legitimacy as our society and our justice system can provide," Maryland Congressman Elijah Cummings said last week.
"I join the mothers, the fathers, the children ... of Baltimore asking not only for peace but respect for the rule of law."
Mayor Stephanie Rawlings-Blake said Nero was afforded the same justice any U.S. citizen would receive and issued a warning to those who would use the officer's vindication as a cause to stoke unrest beyond peaceful protests.
"We once again ask the citizens to be patient and to allow the entire process to come to a conclusion," she said. "In the case of any disturbance in the city, we are prepared to respond. We will protect our neighborhoods, our businesses and the people of our city."