2016 Maryland's Best Ice Cream Trail officially open for summer
5/25/2016, 9 a.m.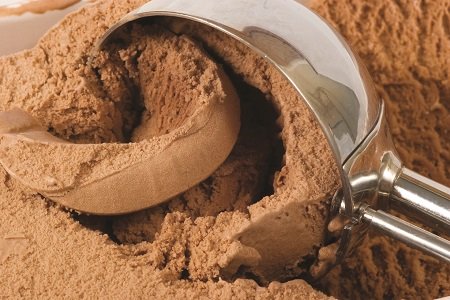 Maryland Agriculture Secretary Joe Bartenfelder and Deputy Secretary Jim Eichhorst officially opened the 2016 Maryland's Best Ice Cream Trail on May 20 at Woodbourne Creamery at Rock Hill Orchard in Mt. Airy (Montgomery County) and urged Marylanders to visit some of the stops on the trail during the Memorial Day weekend. The 2016 Ice Cream Trail includes nine dairy farms that produce and sell ice cream directly to consumers right on the farm. The Trail's newest addition, Woodbourne Creamery, is the first dairy to open in Montgomery County in over 60 years.
The 2016 Ice Cream Trailblazer passport will be available at any of the creameries (or online at www.marylandsbest.net) starting May 20. Anyone who completes their Ice Cream Trail passport by visiting every stop on the trail and answering a question from each creamery between May 20 and Sept. 23 will have their passport entered into a drawing to be named the 2016 Ice Cream Trail Blazer.
Maryland's Best Ice Cream Trail includes the following nine farms:
Broom's Bloom Dairy (Harford County)
Chesapeake Bay Farms (Worcester County – now two locations)
Keyes Creamery (Harford County)
Kilby Cream (Cecil County)
Misty Meadows Farm Creamery (Washington County)
Prigel Family Creamery (Baltimore County)
Rocky Point Creamery (Frederick County)
South Mountain Creamery (Frederick County)
Woodbourne Creamery at Rock Hill Orchard (Montgomery County)