Exercise: It's what the doctor ordered
Susan Scutti | 11/10/2016, 6 a.m.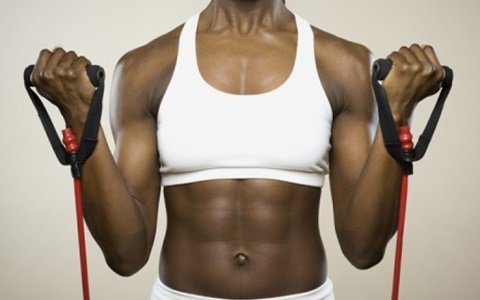 (CNN) — On Friday, Weill Cornell Medical College offered a seminar to its second-year medical students, one that's been offered only once before.
The focus wasn't cutting-edge pharmacology or modern microbiology but instead, five lecturers exploring different facets of a single topic: "Prescribing the Medicine of Exercise."
This isn't as typical as you might think. More than half of the physicians trained in the United States receive no formal education in physical activity, according to a 2015 study. The study authors discovered that most medical colleges do not offer physical activity-related courses, and the rare exceptions are often electives.
The Weill Cornell seminar, a required class for students, is co-directed by Dr. Jordan Metzl and Dr. Marci Goolsby, both sports medicine physicians at the Hospital for Special Surgery in New York with faculty appointments at Cornell. The seminar teaches medical students how to counsel their patients to exercise, one of the most effective forms of preventive medicine.
"Conceptually, since Hippocrates on down -- which is a number of years! -- medicine has largely been focused on treating illness after it happens," Metzl said. "We spend literally trillions of dollars on treating issues that oftentimes are preventable."
According to Metzl, medicine often just gives "lip service" to prevention, but if you look at the way money is allocated, most is spent on treatment -- not prevention.
Metzl points out that type 2 diabetes, which is largely a preventable disease, ranks among the most expensive disease in the US. Since treating diabetes and all of its complications costs billions of dollars each year, it is time we give more attention to how this chronic disease can be prevented, he said.
The far-reaching effects of exercise work for almost every body system from the brain to the heart, said Metzl, who noted that exercise can also improve memory, concentration and mood while helping lower high blood pressure and cholesterol. Further evidence suggests that exercise has positive effects for many cancer patients and helps control type 2 diabetes.
Exercise is "available to every single person, has zero side effects and works in some capacity for everybody who takes it," Metzl said. "And no drug fits that safety profile with that efficacy."
Proper dosage
The US national physical activity guidelines recommend 150 minutes of moderate activity, or 75 minutes of vigorous activity, each week for adults and 60 minutes a day for kids, explains Adrian Hutber, vice president of exercise at the American College of Sports Medicine.
"It's not so much how much a day you need to get but how much a week," Hutber said, though most people break it down to 30 minutes a day. "That's the so-called dosage you would need to prevent or manage many of the common chronic diseases that we have, from hypertension, type 2 diabetes, cardiovascular disease and others as well."
He emphasizes the fact that this is really "physical activity and not exercise." For some patients, "exercise" connotes a gym, and though some people love that idea, others don't.