Exercise: It's what the doctor ordered
Susan Scutti | 11/10/2016, 6 a.m.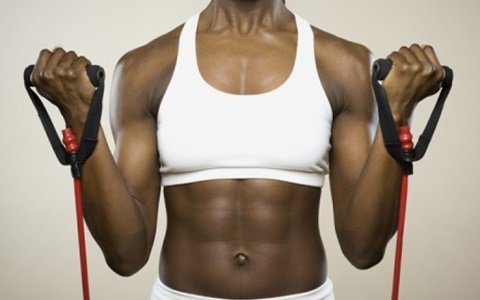 continued — You can get physical activity by walking the dog, gardening or taking a dance class, Hutber explains, and anything you like to do, you will continue to do.
"Your body doesn't care whether you go to the gym or walk the dog or whatever," Hutber said. "It doesn't know the difference."
Hearing this message from our family physician as opposed to, say, a trainer at the gym is significant, Hutber said. Metzl agrees.
Always an avid athlete, Metzl learned the benefits of exercise firsthand when he developed arthritic pains in his knee as a result of an old injury. Having figured out which exercises improved his pain and mobility, he developed a program, Ironstrength, that is a combination of cardiopulmonary fitness and strength training. He then began teaching others, usually a dozen or so enthusiasts, in basement rooms for free.
Today, Metzl's listserv has grown to more than 32,000 people, and so these days he hosts his (still free) classes for hundreds of people at a shot: children, grandparents, people of all sizes and physical conditions. Based on how he is received, Metzl said, the simple message that "exercise is good for your overall health" seems to carry more weight coming from a doctor.
However, as Hutber notes, though it is distinctly motivating to hear the advice of a doctor in a white coat, the reality is many patients leave the office "with the best of intentions, but unless you have additional support or help, that initial motivation doesn't tend to translate into action."
Another issue is that "physicians traditionally have not been trained in lifestyle medicine, nutrition (or) physical activity in medical school," observed Hutber. So there's a small proportion of doctors with the necessary skills to prescribe exercise, while even fewer have developed a communication style effective enough to help newly inspired patients commit to daily physical activity.
Writing the script
Other medical schools have taken the commitment to exercise even further.
"Right from the beginning, we taught exercise physiology and exercise as medicine across all four years as a requirement for all medical students," said Jennifer Trilk, assistant professor, physiology and exercise science at the University of South Carolina School of Medicine Greenville, which opened its doors in 2012.
Within the program Trilk pioneered at in South Carolina, medical students not only learn the mechanistic aspects of prescribing exercise -- such as how skeletal muscle quality and quantity changes and improves health factors or how exercise effects each of the organ systems -- they're taught behavior change, as well. The lessons are based on well-known standardized models and are adapted to increasing physical activity levels: moving patients from one stage to the next.
"We model it within the curriculum as a requirement from day one," said Trilk, who tells her students: "You are your first patient. You have to stay healthy in order to keep your patient healthy."
Additionally, Trilk has created a classroom-community model by partnering with the Greenville Health System, a health care delivery system with eight hospitals and more than 150 physician offices, and adding US physical activity guidelines into the electronic health records of the system. This means doctors are required to ask patients, for example, how many minutes a day or how many days a week they exercise, to enter into their electronic medical records.