This week's HBCU Round-Up
Phinesse Demps | 11/15/2016, 6 a.m.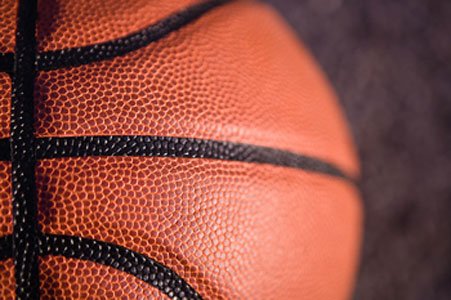 BALTIMORE,Md. — HBCU Round-Up as compiled by Phinesse Demps
Coppin State Eagles Bowling Place Ninth at Virginia Union Invitational
The Coppin State University bowling team competed in their second tournament of the season at the Virginia Union University Invitational on Friday, November 4th through Sunday, November 6th. The Eagles placed 9th out of 13 teams tallying 10,620 total pins over the course of three days, averaging 151.7 per game with a 6-8 overall record in the tournament.
Coppin State's Froberg Notches Double-Double in Season Finale Against Morgan State
Junior Guro Froberg recorded her third double-double of the year with 11 kills and 11 digs as Coppin State volleyball closed out the 2016 regular season with a 3-1 (25-11, 16-15, 22-25, 12-25) home defeat to rival Morgan State University on Sunday, November 6th inside the Physical Education Complex Auxiliary Gym.
Froberg finished with a season-high three service aces. She had nine double figure kill matches this year to go along with five double-digit dig performances. Junior Jennifer Gell had her first kill of the season and tied a season-high with ten digs. Freshman Christa Johnson had a career-best match tallying eight kills, eight digs and an assist against Morgan State. Johnson recorded a season-high .227 attack percentage on 22 total attacks. Freshman Dominique Madarang finished with 27 assists and junior Glorines Rosado had 17 digs. The Eagles six service aces is their second highest total of the season.
Morgan State University 2016 IC4A Championship Results, Weaver Field Princeton, N.J.
Princeton, N.J. – One week after posting an eighth place finish in the Mid-Eastern Athletic Conference championships, the Morgan State men's track and field team rebounded with a historic victory on an even bigger stage. The Bears finished with 68 points on the third and final day of the at the IC4A Outdoor Championship, claiming the team title by 11 points over second-place Cornell at Princeton's Weaver Stadium this weekend. It marked Morgan State's first-ever IC4A Outdoor Championship, and the first-ever by a MEAC school.
LIU Brooklyn finished in third place with 55 points, followed by Hampton (4th, 41 pts) and Princeton (38.33 pts). The first of Sunday's (May 15) titles came from Deyvon Howell who edged out teammate White to win the 100-meters. Howell crossed the finish line with a time of 10.63, while White came in second place with a 10.66.
ELL N Firebirds' Red-Hot Shooting Leads to 94-71 Win vs. Chestnut Hill
The University of the District of Columbia men's basketball team earned a decisive, 94-71 victory over Chestnut Hill College in non-conference East Regional play Saturday afternoon at Philadelphia University's Gallagher Center.
The Firebirds shot a blistering 57-percent (34-of-60) from the field, including a scintillating 50-percent (14-of-28) from behind the arc, en-route to a 23-point margin of victory that saw UDC even its record at 1-1. The Griffins, meanwhile, shot 42-percent from the field and were held to a paltry, 3-of-15 (20-percent) from long range, as they fell to 0-2 on the season. While the two teams combined for a whopping 45 turnovers on the day, UDC capitalized with 37 points off Griffin turnovers while CHC managed just 20 off of Firebird miscues. UDC also had 25 assists to CHC's 14.