Shoppers guide to avoiding toxic chemicals
11/19/2016, 6 a.m.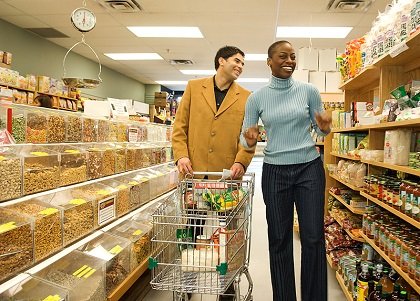 (CNN) — As you're poring over the holiday ads from major retailers to make your wish list, environmental activists want you to consider more than price when you shop.
"Use your purchasing power to drive positive change in the marketplace," said Mike Schade of Safer Chemicals Healthy Families, a group devoted to reducing toxic chemical footprints. "Ask major retailers to get tough on manufacturers and use their influence to rid the marketplace of toxic chemicals."
"When out shopping, no one should have to worry that the shampoo, lotions, cleaners, clothing, shoes, or home electronics contain toxic ingredients that could harm their family's health," said Mike Belliveau, executive director of the Environmental Health Strategy Center, another group working to reduce toxic chemicals in the marketplace. "Where would you rather shop, at a retailer that scores a B or the retailer with a red F for failure to ensure their safety of their products?"
To help consumers make those decisions, a new report from the coalition grades retailers for the first time on how well they are reducing toxic chemicals in the products they sell. Called "Who's Minding the Store" the report graded companies on a scale of zero to 130 points by looking at 13 different categories of action retailers could take, including chemical safety screening, ingredient disclosure, efforts to find safer alternatives and reporting the amount of "chemicals of high concern" the company has reduced or eliminated.
Those chemicals include heavy metals such as lead, mercury and arsenic, toxic flame retardants and endocrine disruptors such as parabens, BPA and formaldehyde.
The good news, said Schade, is that two top retailers, Walmart and Target, received a B grade for making "meaningful progress" over the last three years toward safer chemicals in the products they sell. In fact, both companies expanded their list of problematic chemicals to over 2,000.
"This summer Walmart reported that their suppliers had reduced high priority chemicals by 23 million pounds," said Schade, "and Target added cosmetics to their policy for the first time and improved suppliers' transparency practices, especially in regard to fragrance."
Unfortunately, says Schade, the average grade among the 11 retailers was a D+.
"There are some serious laggers," he said, "showing there is a need for significant improvement in the marketplace to protect consumers."
F for Amazon, Costco, Albertsons
The online retailer Amazon received the worst score, only 7.5 points out of 130. Costco didn't fare much better, scoring only 9.5 points. Schade said all of the companies were shown the report in advance, and given the chance to respond.
"Neither Costco or Amazon formally responded to our communications," said Schade. "We think this is deeply concerning. Amazon, for example, is set to become the largest retailer of apparel and electronics over the next year, and increasingly rolling out new product lines. They need to catch up."
Albertsons, a supermarket chain, also received an F in the report, scoring only 12.5 points out of 130. The company told CNN that the Safer Chemicals, Healthy Families report "offers an incomplete view of the work we do to offer our customers products and merchandise that put safety first."