Obamacare: What should stay, and what should go?
Jen Christensen | 11/21/2016, 6 a.m.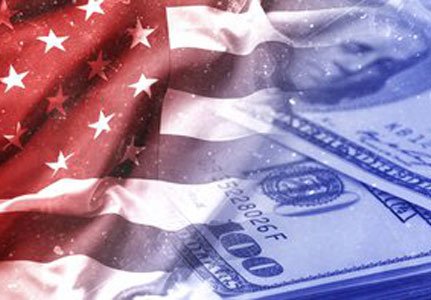 (CNN) — Calling it "a fraud," "horrible" and "a disaster," President-elect Donald Trump said that rolling back Obamacare and replacing it with a "much less expensive" alternative is top priority for his administration.
But Americans are divided on what should happen next. One-third of all voters recently polled want the law expanded, one-third want it repealed, and only 9% want the administration to scale back what it offers, according to the Kaiser Family Foundation Health Tracking Poll from October.
The law has always been polarizing. When the Patient Protection & Affordable Care Act, as it is officially known, passed in 2010, it was considered the most dramatic overhaul of American health care in modern history.
Studies show that it has made some people's lives better. It brought health coverage to 20 million more Americans, taking uninsured rates to an all-time low. It eliminated barriers to coverage and improved some hospitals, and fewer people with health emergencies went bankrupt.
But -- and this is a big "but" -- there's a reason former President Clinton called Obamacare "the craziest thing in the world" before he walked that statement back. It has gotten more expensive -- too expensive for some. Plan and doctor choices are now more limited. And there's still a large part of the population that can't get affordable care because their states chose not to expand Medicaid.
Even President Obama said he'd be open to fixes if Republicans make it "cheaper and better."
Trump said his repeal-and-replace plan will be a major early priority. Republicans, who have tried to repeal it more than 60 times, could take it up again in January. But some experts suggest that it could take up to two years to change the health care process. And even with a Republican president, it is highly unlikely (PDF) that Republicans will succeed in a total repeal.
What could it be? Trump said he wants something that works better "where your plan can actually be tailored" and wouldn't merely be a plan to use only if "you get hit by a truck." He has an eye on cost, too; Trump has consistently said that Obamacare is "far too expensive" for the insured and for the country.
But Trump also told CBS' "60 Minutes" that he wants to keep some of the more popular parts of the law.
Considering what Trump has said about the plan in the past, what is possible in Congress and what the public seems to love and hate about the plan, here's a look at what part of Obamacare might make it into Trumpcare.
What many people like about Obamacare
Coverage for people with pre-existing conditions
A popular part of Obamacare is the elimination of insurance companies' ability to use health status, medical history and gender to determine whether you are eligible for coverage. Nor can insurance companies use your health status to decide what benefits you get or what premiums you're charged.
Before the ACA, insurance companies could deny insurance to people if they had pre-existing conditions like high blood pressure, asthma, diabetes or even pregnancy. These companies could also charge higher premiums and/or limit the benefits they'd offer to this population.