It's time to give our money marching orders!
James Clingman | 11/25/2016, 6 a.m.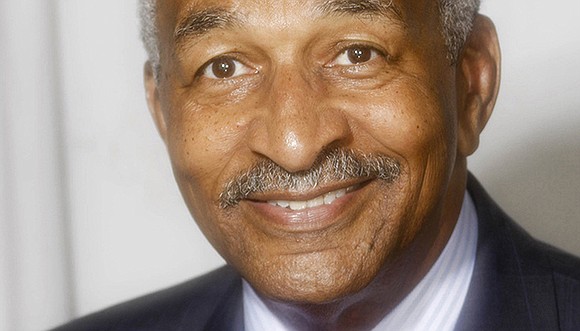 BALTIMORE (NNPA) — In April 2005, I wrote an article titled, "Billion Dollar March," at the behest of "The Ice Supreme Man" Ashiki Taylor in Atlanta. The article was in reference to our penchant for marching when we are upset, and then going home to sit down and wait for another crisis. This reaction to our grievances is so predictable and has no effect on the situations against which we protest and demonstrate. The obvious question is, "Why do we continue to do it then?"
Because I don't do foot marching, I won't spend my time trying to answer that question; you can ask those who are calling for marches to explain it to you. What I will do, however, is suggest another kind of march: The Billion Dollar March.
Just as in 2005, we are confronted with the same problems, the same conditions, the same powerlessness, and the same black leadership that opts for foot marching as a way to get politicians to change, and as a remedy against unfairness, such as being killed by a rogue cop.
Those of us who were members of the MATAH Network in 2000 will remember our monthly "Standing Order." We received a book and a tape to help elevate our consciousness; two of the tapes were "Internal Reparations," by Dr. Conrad Worrill and David Whitaker's "The Wake-Up Call."

I listened to both of them this week, and while they reconfirmed my decades of spreading the "Economic Gospel," those two messages from two astute, conscious and conscientious black men really illuminated— once again— the importance of marching our dollars to black businesses and wielding economic power as a means to change our situation.
Using dollars to reward and punish is a proven way of getting someone's attention and, thereby, causing them to change their ways. Look at the many examples that have taken place just over the past ten years or so. Nations and their products were boycotted; sports organizations, entertainers and conferences refused to hold events in cities whose policies went against their beliefs; and most recently we saw NBA Commissioner, Adam Silver take the All-Star Basketball game out of Charlotte, North Carolina. Now in reaction to the election, three NBA team owners are boycotting all Trump hotels.
Billionaires like Mark Cuban give their dollars marching orders. We must do no less. Our Billion Dollar March must be organized, measurable, maintained, sustained, and used to empower us. It must not be done solely to hurt someone else; it must be implemented to benefit black businesses owned by conscious and conscientious brothers and sisters, because we know that, "everything black ain't black."

The businesses we support must use some of their windfall profits to build a war chest to sustain the coordination of our Billion Dollar March.

In addition to supporting and growing our local black businesses, we must adopt a consistent, continuous, habitual movement centered on buying from ourselves.
Every black household should have black-made products coming in at least once per month. Goods and services that we use on a regular basis, offered by black producers, must find their way into our homes continuously. The "One Million" will keep track of our participation via pledges and feedback from our members and the businesses we support.