Take Precautions to Be Safe this Holiday Season
11/25/2016, 6 a.m.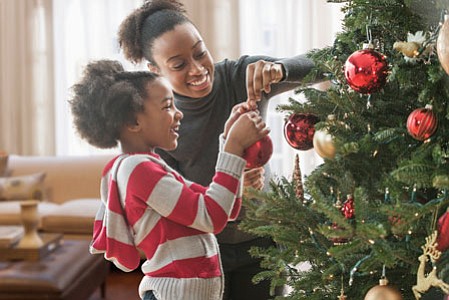 continued — Follow the lead of nearly 50 percent of Americans who know to keep a lid or cookie sheet nearby when cooking to help extinguish a fire.
Use electric appliances on a countertop, safely away from the sink or other water sources, but remember to avoid using an extension cord to supply power to kitchen appliances.
For more information, activity books for kids, tip cards and additional tools for families, visit beburnaware.org.
Turn Up the Heat Safely
During cooler weather, many households increase reliance on natural gas for heat. Entertaining during the holiday months can also raise natural gas usage. However, natural gas can be dangerous and even deadly.
Help minimize the risk of a natural gas leak with these tips:
• Leave the house immediately if you think you smell natural gas; call your gas company or 911 for assistance once you are safely away.
• Teach every member of the house how to recognize the slightly sweet, sickly smell of natural gas. Some compare it to the smell of rotting eggs or food.
• Schedule annual service by a qualified professional for all appliances, gas lines and other gas-consuming elements of your home.
Expert Pediatric Burn Care
Since the 1960s, Shriners Hospitals for Children has been a leader in burn care, research and education. During this time, the survival rate has doubled for children with burns over more than 50 percent of their bodies. Today, patients with burns over 90 percent can survive and go on to lead full, productive lives.
The state-of-the-art burn facilities are staffed and equipped to provide reconstructive and restorative surgery for healed burns, as well as treatments for other various skin conditions.
With 22 locations in the U.S., Canada and Mexico, the Shriners network of hospitals provides advanced care for children with orthopaedic conditions, burns, spinal cord injuries, and cleft lip and palate, regardless of the families' ability to pay. Learn more at shrinershospitalsforchildren.org.