Six women to be honored with Fannie Lou Hamer Award
10/1/2016, noon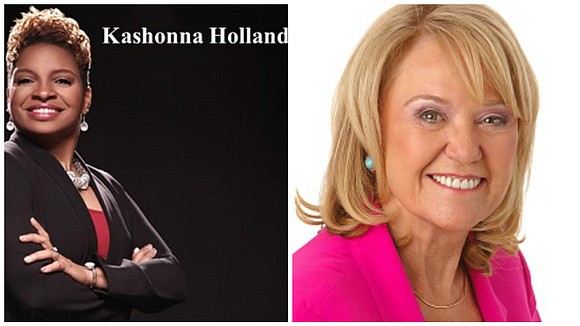 Annapolis, MD--Six trailblazing women will be honored Oct. 2 at the 21st annual Fannie Lou Hamer Awards Reception for the lasting contributions they've made to Anne Arundel county and the city of Annapolis.
The legacy of Fannie Lou Hamer (1917-1977), an American voting rights activist, civil rights leader, and philanthropist is being celebrated and remembered this year by honoring Marthena Cowart, Gordenia Henson, Kashonna Holland Peters, Scotti Preston, and Sandra Wallace for their outstanding service to the community.
"Mrs. Hamer was a feminist and a civil rights heroine," said Carl Snowden, chair of the Annapolis-based Dr. Martin Luther King Jr. Committee, Inc. "Each year, on the eve of her birthday, Marylanders pause to honor this Mississippian, a sharecropper, who shared a passion for economic and social justice."
The awards that bear her name recognize women from various racial backgrounds who, while not necessarily household names, have excelled in their chosen field while working to improve the civil and human rights in the region.
The honorees were selected by a committee of community residents charged to identify six outstanding women who, while not necessarily be household names, have excelled in their chosen field while diligently to improve civil and human rights in the region.
Fannie Lou Hamer was the last of 20 children born to Mississippi sharecropper parents. She was instrumental in organizing Mississippi Freedom Summer for the Student Nonviolent Coordinating Committee (SNCC), and later became the Vice-Chair of the Mississippi Freedom Democratic Party, attending the 1964 Democratic National Convention in Atlantic City, N.J., in that capacity.
Her plainspoken manner and fervent belief in the Biblical righteousness of her cause gained her a reputation as an electrifying speaker. She ran for Congress in 1964 and 1965, and was seated as a member of Mississippi's official delegation to the Democratic National Convention of 1968, where she was an outspoken critic of the Vietnam War.
Hamer also worked on other projects, including grassroots-level Head Start programs, the Freedom Farm Cooperative in Sunflower County, and Martin Luther King, Jr.'s Poor People's Campaign.
Hamer died at the age of 57. One of her famous quotes, "I am sick and tired of being sick and tired" is engraved on her tombstone.
This year's honorees join the ranks of more than 100 notable women, including Sen, Barbara Mikulski (D-MD), Administrative Law Judge Tracey Warren Parker, and former Annapolis Mayor Ellen Moyer.
"We are living right now in a world that is fighting for change on many levels, from social unrest in our cities, to expansive international crises," said Sen. Mikulski, a 2009 Hamer honoree. "And while the news may seem grim, there is inspiration every day around the world as people come together to bring about peaceful change."
The awards reception is sponsored by the Martin Luther King Jr. Committee of Anne Arundel County and St. John's College and will include musical performances by Antonette Maddox and Randi Roberts. as well as the Annapolis debut of This Little Light of Mine: Fannie Lou Hamer's Legacy, a documentary film on Hamer's life by Robin Hamilton, a freelance journalist and owner of Around Robin, production company.