Six women to be honored with Fannie Lou Hamer Award
10/1/2016, noon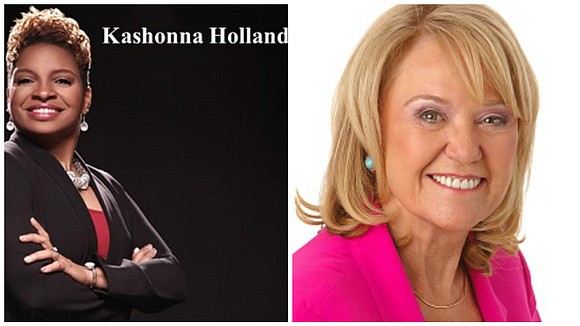 The proceeds from this events is being used to pay off the debt incurred by building the Civil Rights Foot Soldiers Memorial. Tiffany Mason contributed to this story.
The women honored this year have and are now carrying Fannie Lou Hamer's torch of service so that she can continue to rest in peace.
Kashonna Holland
President and CEO of Simply Kashonna, Holland is being honored for unabashedly spreading the message of of "bold, fearless, and courageous living" through her work as an author, speaker, and life coach. Through Holland's book, workshops, talk shows, and events, the Jessup, Md. native is able to assist those struggling to find meaning and direction in life. Holland also serves as ambassador for the American Heart Association's Go Red for Women, encouraging women to live heart healthy.
Paula Peters
At 16, Paula Peters, of Annapolis, commenced a long career as an advocate for civil, LGBT, and women's rights in her community. Having served as a political activist, she volunteered for presidential nominee John Kerry, President Barack Obama, and the Hillary Clinton campaign. Peters iss a commissioner on the Anne Arundel County judicial nominating commission.
Gordenia Henson
Gordenia "Deni" Henson's greatest legacy may be motherhood. A mother of two biological daughters, she balanced a career the film and media industries while fostering 16 children. An Annapolis native, Henson serves as the executive director of the Hoppy Adams Foundation, a nonprofit honoring the legendary disc-jockey Hoppy Adams through philanthropic work. She is also the President of the Peerless Rens Club, a local African American social club established in 1948 that serves the Annapolis community.
Marthena Cowart
Having served in high-profile positions in the federal government for decades, Marthena Cowart, a certified master gardener, spends her days directing the implementation of the landscaping plans she designed for the Civil Rights Foot Soldiers Memorial in downtown Annapolis. Cowart also serves as a board member for the Friends of the Annapolis Symphony Orchestra.
Scotti Preston
Scotti Preston of Glen Burnie has played an integral part of the preservation Historic Annapolis, where she spearheads groundbreaking outreach programs that explore African American history through interpretation and living history. Preston's extensive volunteerism includes work with Black History Month events, arts programs, educational organizations, local heritage festivals, and the Anne Arundel County school system.
Sandra Wallace
Sandra Wallace lived the Civil Rights movement, attending the first integrated class of Annapolis High School and serving as one of the county's first African American nurses. After graduating in 1968, the Annapolis native, participated in an equal opportunity professional program for African Americans, becoming the first African American nurse at Crownsville State Hospital in Anne Arundel County.