This is why increasing diversity in healthcare is essential for the black community
Dr. Patricia Maryland | 10/13/2016, 8 a.m.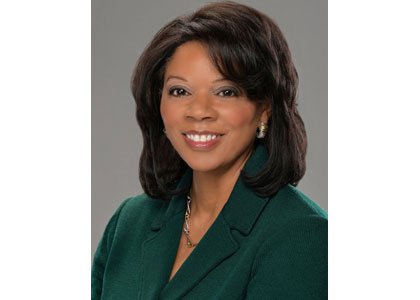 (NNPA) — Diversity is good for communities, companies and our nation. A plurality of viewpoints, experiences and beliefs has the potential to foster both understanding and innovation. And in the healthcare field, the need for diversity is evident every day. Providers in the U.S. serve people from all walks of life, and each patient's personal background plays a significant factor in the way care is delivered.
There's no such thing as a one-size-fits-all approach to keeping people healthy. That's why it is critical for healthcare organizations to have leaders who reflect the diverse populations they treat, and who understand that different communities can have different health needs – leaders who know, for example, that breast cancer tends to appear in black women at a younger age, and in more advanced forms, than in other racial and ethnic groups; and who are committed to eliminating disparities when it comes to prevention, detection and treatment of this disease.
We need leaders who understand the foundation of person-centered care is trust, and who are acutely aware of the need to broker trust in African-American communities where, historically, the healthcare system has been underutilized for a number of reasons.
Unfortunately, the reality today is both women and minorities are underrepresented in healthcare leadership positions. While almost 80 percent of healthcare workers are women, they accounted for just 43 percent of hospital executives in 2014. Last year, a mere 11 percent of executive leadership positions at U.S. hospitals were held by members of minority groups, and in a 2015 survey of healthcare executives, less than 20 percent of respondents said that minority executives were well represented in management teams.
There are myriad reasons for the shortage of women and minority leaders in healthcare, but one glaring challenge is the lack of a strong talent pipeline. Simply put, women and minorities continue to be significantly underrepresented in the business and clinical areas from which healthcare organizations usually draw their executives. African-Americans, for example, make up just over three percent of practicing physicians nationwide, and a 2014 survey of 5,300 MBA candidates in the United States found that only six percent identified as Black.
Working toward greater representation of women and minorities in healthcare leadership roles is not only the right thing to do, it's also a care imperative. Consider that 32 percent of hospital patients in the U.S. belong to racial and ethnic minorities, and that each patient experiences the healthcare system differently based on his or her unique history, environment, cultural background and personal beliefs.
If healthcare providers are serious about offering culturally competent, community-based solutions, having leaders who can implement organizational strategies that meet patients where they are and advocate for the needs of diverse populations is mission critical.
Not only is this approach good for patients, it's good for the continued strength and sustainability of healthcare organizations. In a 2015 survey of healthcare executives, 72 percent reported that diversity enhances care equity, 71 percent believed cultural differences within management teams foster successful decision-making, and two-thirds said diverse leaders can help an organization reach its strategic goals.