Racial disparities receding for women with breast cancer
Susan Scutti | 10/18/2016, 6 a.m.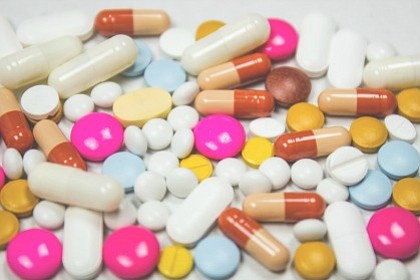 (CNN) — Racial disparities between black and white breast cancer patients are receding, according to a report released Thursday. Younger women of both races benefit equally from timely treatment, but differences in death rates still exist for black and white women over age 50, a new report from the US Centers for Disease Control and Prevention indicates.
Led by Dr. Lisa Richardson, director of the Division of Cancer Prevention and Control, the CDC researchers examined rates of breast cancer occurrence in women between 1999 and 2013 and rates of breast cancer deaths between 2000 and 2014, using data from the United States Cancer Statistics report.
Approximately 221,000 breast cancers were diagnosed in women of any race each year during the period from 2009 through 2013. Between 2010 and 2014, about 41,000 deaths from breast cancer occurred each year. Comparing the figures for African-American and European-American women, the team discovered some welcome news.
Between 2010 and 2014, death rates decreased by slightly more than 2% for black and white women younger than age 50.
"We've always known that black women have more aggressive breast cancer and do more poorly," Richardson said. "The challenge has always been what is causing it or what is the molecular or gene defects we are looking for."
Black women often diagnosed later
Dr. Deepa Halaharvi, a breast cancer surgeon with OhioHealth Breast and Cancer Surgeons, explained that triple-negative breast cancers, which account for 10% to 20% of all diagnosed breast cancers, occur more often in black women than white women. These aggressive cancers return negative results when tested for factors related to the hormones estrogen and progesterone as well as the protein HER2. As a result, triple-negative breast cancers do not respond to all therapies.
"If you catch them early on, we have really good chemotherapy agents that we can use to treat them," Halaharvi said. "But the thing is, you have to catch the cancer early on. You have to catch it in the really early stages."
Examining death rates more closely, the CDC researchers discovered that some racial disparities still existed.
Although deaths decreased for all women over time, a slightly faster rate of decline occurred for white women than black women from 2010 to 2014. White breast cancer patients, as a group, experienced a decline in deaths of 1.9% per year, compared with 1.5% per year for black women.
Halaharvi, who was not part of the CDC research team, believes the differences in regional cancer rates highlighted in the new report provide an explanation for the disparity.
"Local cancer is just in the breast; regional has gone to the lymph nodes," she explained, noting the researchers discovered that more black women (34%) than white women (28%) are diagnosed with regional breast cancers.
"What that tells you is African-American women are getting diagnosed at much later stages," Halaharvi said. One possible reason: They may be neglecting their mammogram screenings, she said.
Cancer can usually be found at a much earlier stage when screening guidelines are followed: All women, beginning at 50, need to get a mammogram every other year, while women with a family history of breast cancer should consult with their doctors about earlier mammograms, according to US Preventative Services Task Force recommendations.