Autism study shows benefits when parents get involved
Meera Senthilingam | 10/27/2016, 6 a.m.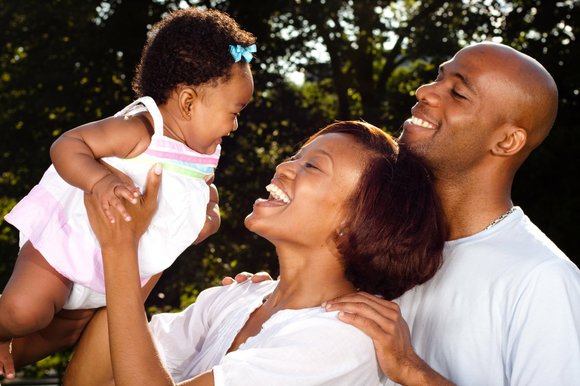 (CNN) — For millions of families around the world, autism poses daily challenges. Some parents find it difficult or even impossible to communicate with their own children or understand how they perceive the world around them. This mental condition can also affect their child's ability to interact socially or show emotion, and often create a desire for repetitive behaviors.
But a new study published Tuesday in the Lancet has showed that parents of children with autism may be able to work with them from a young age to help reduce the severity of their symptoms and improve their ability to communicate.
The findings were the outcome of the Pre-school Autism Communication Trial, which was designed to "work with parents to help improve parent-child communication at home," according to Jonathan Green, professor of child and adolescent psychiatry at the University of Manchester, who co-led the trial.
"(Autism) is a devastating diagnosis to most families," he added. "Then there is a big question mark above what happens next."
The benefit of parental intervention
Autism is thought to affect one in 68 children in the United States and one in 100 children in the UK, with half estimated to have intellectual disabilities and about 10% never learning to speak, according to the researchers. It is a spectrum disorder, with children experiencing a range of symptoms and severity. The causes are not fully understood, and there is currently no pharmaceutical treatment or cure.
Previous studies and therapies have involved having children work directly with therapists to improve their communication skills and reduce symptoms, such as repetition. By contrast, the new trial "is a parent-mediated intervention," said Green, who believes this enables a 24/7 therapeutic space for children with autism in their own homes.
During the trial, children with severe, core symptoms of autism were divided into two groups: one in which children and parents received standard treatment and one in which parents worked with therapists to better understand how they can communicate with their children effectively, as well as pick up on their child's cues for interaction.
The immediate outcome of this trial was reported in a previous study in 2010, soon after it ended. It found that parents showed improvement in their ability to interact with their children, improvement in children communicating back with their parents and reduced severity of symptoms among children whose parents received this training.
"When we change the parental interactive behavior ... that leads to child initiation with the parent, and that change in child initiation with the parent is related to the child changing symptoms," Green said.
The new study analyzed the long-term impact on children and their parents more than six years later. Although the parents' synchrony -- how much they were attuned to and responsive with their child's communication -- had fallen to equal that of the control group, the researchers saw sustained improvement in children's communication with their parents as well as a greater reduction in the severity of symptoms among children whose parents had received training.