Injustice, not Kaepernick, is the problem
Issac Bailey: I've been quietly cheering on San Francisco 49ers quarterback Colin Kaepernick
Issac Bailey | 9/22/2016, 4 p.m.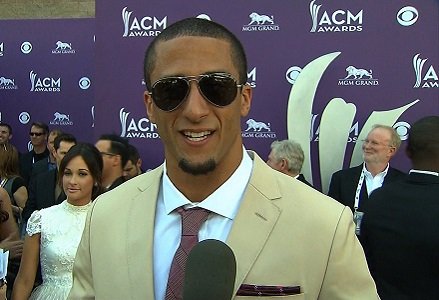 (CNN) — Tulsa Police Chief Chuck Jordan stood before the media on Tuesday and explained what should be obvious to anyone in America.
"Protests are not a problem," he said. "I grew up in the '60s. It's a very valid way for people to air their grievances and to express their First Amendment rights ... I just hope and pray everyone keeps those protests peaceful."
Angry residents in Charlotte didn't get that memo. After yet another disputed police shooting, hundreds in that city took to the streets, injuring a dozen police officers and shutting down a major interstate.
Jordan was speaking in the aftermath of an unarmed black man being shot dead by police in Tulsa four days before the unrest in Charlotte, where police and the victim's family dispute what happened and why.
In Tulsa, where Jordan released multiple videos of the fatal encounter, a black man was shown walking slowly, his hands held high, back to his SUV, which had apparently stalled in the middle of a road. Several officers followed, and soon after reaching his vehicle, Terence Crutcher was on the ground bleeding, with no immediate medical assistance.
Jordan declined to say why a man needing help with a stalled vehicle became a suspect. Why were police commands given to a motorist in need? No matter what turned a black man needing help into a "a bad dude," as one of the officers described him, it's difficult to claim he deserved to be executed on the side of the road.
Yet we know that's precisely what many Americans will somehow claim. Some have already begun doing so.
That, more than any other reason, is why I've been quietly cheering on San Francisco quarterback Colin Kaepernick. Because as long as the public is more irate about a man deciding not to stand during the singing of the national anthem than men and women being unnecessarily killed by police, the more men and women will become hashtags. And the more hashtags, the more protests.
The man in Tulsa was trending on Twitter as #TerenceCrutcher even as much of the nation was fixated on the capture of a suspected terrorist who failed to cause panic among New Yorkers, who don't scare easily. Eventually #TerenceCrutcher made way for #KeithLamontScott of Charlotte, each of whom followed the likes of #TamirRice and #SandraBland and #EricGarner and #WalterScott.
Kaepernick started sitting, then kneeling, during the national anthem at games because he grew tired of seeing so many humans become hashtags.
And for that peaceful protest, police officers from San Francisco to Miami have threatened to withhold some of the protection they've traditionally provided football players. Maybe that's one reason the Fraternal Order of Police recently endorsed Donald Trump, despite his history of bigotry and birtherism. (Hillary Clinton's persistent calls for policing reform, meanwhile, have been criticized by police unions.)
Meanwhile, a player who joined Kaepernick's peaceful protest reportedly lost endorsements; a pastor at a high school game allegedly said anyone who didn't stand during the anthem should be shot (although he has since said he was misquoted); and some school districts have announced plans to punish students.