Former first lady of two African nations, Graça Machel launches new women's network
Stacy M. Brown | 9/29/2016, 4:20 p.m.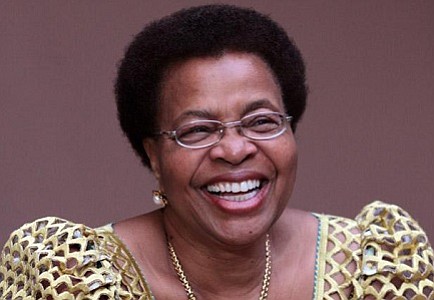 continued — Machal added: "To build a strong and equitable future for all Africans, we acknowledge the fundamental contribution of women and ensure that we create a supportive and enabling environment where they are able to fully participate and benefit.The network will also create an inter-generational platform to allow young talented female journalists to participate and work alongside the continent's more seasoned veterans. WIMN will comprise an initial group of about 30 to 40 women journalists, bloggers and influencers, officials said in a statement.
"Women and children's issues have tended to make headlines more as victims that are helpless, abused and exploited yet women and children have, over time, been capable of so much more, having overcome many obstacles and excelled in many sectors of the economy and society," said WIMN board co-chair Susan Makore. "The amazing stories need to find more expression in our media. Therefore, I hope to do my part in ensuring that key stories that highlight and celebrate the various facets of children and women's activities across all sectors are given prominence in the media by working with my colleagues that run media houses, especially in Zimbabwe where I hail from."
Bronwyn Nielsen, the co-chair of the WIMN advisory board, said that Africa's youth and female dividends are at the core of the continent's future and, with the right support.
"It is a fact the women and children who can positively impact the future from an economic growth and development perspective," said Nielsen. "I look forward to working with my fellow board members and all the members of this privileged network to jointly leverage our circles of influence under the esteemed guidance of Mrs. Machel to drive this agenda deep across the continent with both speed and passion."
Nielsen continued: "Together we can create a new narrative when it comes to Africa's women and children."