Woodlawn High School leading the way through STEM
Ruth Young Tyler | 9/30/2016, 9 a.m.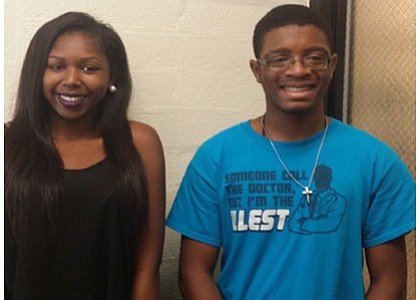 In spite of the increasing demand, not all schools consider STEM an educational priority. Arlington Baptist Elementary School, a tuition-based program on Rolling Road in Baltimore County didn't provide a STEM curriculum or afterschool program during the 2014-2015 school year. And it only provided one robotics elective during the 2015-2016.
Conversely, there are other schools who believe it is essential to a student's educational maturation and to be globally competitive. Mays Woodson Christian Early Learning Center in Windsor Mill implemented components of STEM into its curriculum this school year, starting as young as two years old.
In a report produced by the STEM Education Coalition in Washington, DC, Executive Director James Brown asserts, "The future of the economy is in STEM."
Dobbins says she would recommend STEM programs to elementary and middle school students because of the hands-on activities and career preparation. "If you like designing and building new things, science and electricity, this program is for you," said Dobbins. She credits the program for increasing her interest in civil engineering and college aspirations.
As the school year progresses, Dobbins and Dowell will continue to learn about the engineering design process along with 89 other student members who participate in the PLTW Engineering Program.
"We learn skills that are applicable in the work place," said Dowell. "Even if we don't go into the engineering field, we are still preparing for life after high school."
Photo: T'Yona Dobbins (left) and Elijah Dowell (right) learn about the engineering design process during a session of Project Lead the Way Engineering Program, which is part of Woodlawn High School's STEM curriculum.